Unions and Guilds
Learn how the unions function, the benefits for members, the key unions: IATSE, DGA, SAG, and WGA, the differences in hiring union and non-union crew, how productions flip, and how to shoot in a "Right-to-Work" state.
Unions and Guilds
Developed by Jason Tomaric, FilmSkills
ABOUT THIS LESSON
Much like other industries, the film and television industry also has unions and guilds to protect their workers. As a crew person or actor, getting in the union can guarantee pay minimums and provide a range of benefits. As a producer, working with unions requires an understanding of the costs and limitations.
In this module learn how the unions function, the benefits for members, the key unions: IATSE, DGA, SAG, and WGA, the differences in hiring union and non-union crew, how productions flip, and how to shoot in a "Right-to-Work" state.
Learn about the powerful organizations that protect the working rights of its members, so you can step onto set prepared for a relationship with the unions.
35:40 video that walks you through the role of the unions in Hollywood
Illustrated companion guide
WHAT YOU WILL LEARN
The role of a union and guild
The key players in the entertainment industry:

Screen Actors Guild
Directors Guild of America
Producers Guild of America
Writers Guild of America
IATSE

The benefits of joining a union
How to work with a union as a producer
How to deal with a show that flips
What are Right to Work states and how they affect your production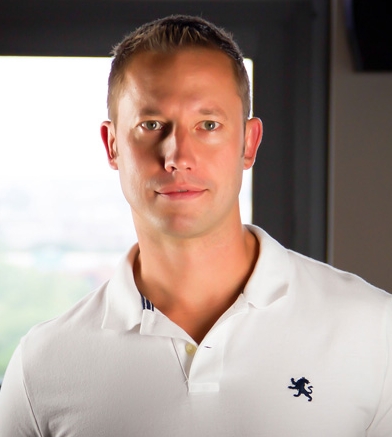 Jason Tomaric
Director, Cinematographer
Los Angeles, California
Jason J. Tomaric is an Emmy, Telly, and CINE Award-winning director and cinematographer of four internationally-distributed feature films, dozens of national television commercials, music videos, and the largest film training content library in the world, published author of 8 books - used in many top universities, and creator of AccuSkills.com, an industry-changing learning management platform.
Jason has worked in Los Angeles and around the world in over 20 countries. His clients include Disney, NBC/Universal, National Geographic, McDonald's, Toyota, Scion, Microsoft, and Paul Mitchell, with narrative work screened at Sundance, Slamdance, and South by Southwest film festivals as well as on Netflix and on all broadcast networks.

Jason has taught and/or guest lectured at some of the nation's most prestigious film schools including UCLA, Columbia College, John Carroll University, Kent State University, San Francisco State, University of Notre Dame, and numerous film festivals.
Jason has written eight industry-defining books, all sold in bookstores, and used in film schools around the world. The American Society of Cinematographers hails Jason's books - "There are no wasted words in Tomaric's tome, which concisely summarizes each facet of the director's craft. It's difficult to think of a step in the process that Tomaric fails to address."
Jason's DVD training series on Hollywood film production have trained filmmakers in over 40 countries, with distributors in Europe, Hong Kong, New York and Australia.
In 2010, Jason launched FilmSkills, which combines the world's largest film training video library with his proprietary learning management system. Adopted by 47 universities within the first year, FilmSkills is now the leading industry-standard training solution for motion picture and television production.
In 2015, Jason launched AccuSkills.com, an industry-changing learning management platform that bridges the gap between academia and industry.
THIS LESSON HAS BEEN UPDATED BY
CONTRIBUTORS TO THIS LESSON

Jerry Magaña
Producer, "Fred and Vinnie," and "Falsehood"
A native Southern Californian, Jerry P. Magaña graduated from Art Center College of Design in Pasadena, CA in 2000 with a Bachelor of Fine Arts Degree in Film with Honors. Mr. Magaña's student portfolio includes clients like Coca-Cola, Swatch, Diehard Batteries, 1-800-DENTIST, Anheuser Busch, Labatt Brewing Co., SONY & Panasonic Electronics to name a few.
His career highlights as Producer include the short film, Falsehood, a multi-award winning short film that was featured in the 2002 Cannes Film Festival. Additionally, he was awarded a Silver Clio for his work as Producer on Director Vee Vitanza's Adopt-A-Pet (entitled, "Companionship") speculative spot. In 2003, Mr. Magaña completed production on his first independent feature film, Firecracker, directed by Steven Balderson. Firecracker was selected by several major festivals and has gone on to receive critical acclaim worldwide and from such notable critics as Roger Ebert.
Mr. Magaña has worked in post-production as a Visual Effects Producer and Coordinator with Stargate Films in Pasadena, CA and Ghost Machine VFX in Torrance, CA. His VFX production credits include season one of Desperate Housewives, the pilot episode for Eyes, Director Mike Judge's second feature film Idiocracy by Twentieth Century Fox and The Untitled Onion Movie also by Fox. Additional clients include Toyota Motors Sales, CALTY Design Research, Inc. in Newport Beach, CA and the Lockheed Martin Corporation. Since 2008, Mr. Magaña has completed producing his second independent feature film, Fred and Vinnie with Director and Executive Producer, Steve Skrovan (Everyone Loves Raymond) written by and starring actor/comedian, Fred Stoller (Seinfeld).
To date, Mr. Magaña has and continues to develop a number of alternative program concepts as well as scripted episodic treatments. In addition to concepts in development, Mr. Magaña continues to work in Visual Effects and as a freelance Production Manager or Line Producer for various commercial, narrative and industrial productions.

Lloyd Kaufman
President, Troma Entertainment, Chairman International Film and Television Association
Entertainment industry veteran Lloyd Kaufman was elected chairman of the Independent Film & Television Alliance (IFTA), the global trade association of independent distributors and producers of motion picture and television programming, in September 2007. With more than 40 years of experience in the world of independent film, having dealt with literally every aspect of the business, Kaufman embodies IFTA's creative, visionary and entrepreneurial spirit.
Since 1991, Mr. Kaufman has served on and contributed to the IFTA Board of Directors and Executive Committee in numerous capacities. A pioneer in new media who recognizes the value and potential new technology provides to the independent community, Mr. Kaufman is a leading proponent of maintaining "net neutrality" so that independent filmmakers and distributors are not left out of the promise and benefits of the Internet. To that end, he was asked by IFTA's Board of Directors to help create and chair the Alliance's New Technologies Opportunities Committee, which explores video distribution over the Internet, telephony, etc. and identifies avenues by which independents may realize new revenue from the emerging media.

Mr. Kaufman also is president of New York-based production and distribution company Troma Entertainment, which he and partner Michael Herz founded in 1974 shortly after they graduated from Yale University. In 35 years, Mr. Kaufman and Mr. Herz have built Troma up to legendary status as a bastion of true independence and a strong consumer brand through a visionary body of work that has had a huge impact on pop culture and today's mainstream filmmaking. New York Post film critic Lou Lumenick recently wrote that Mr. Kaufman "has been cited as a major influence by Peter Jackson, Quentin Tarantino and Takashi Miike, among others." Other writers and directors who have cited Mr. Kaufman as a major influence include Sam Raimi, James Gunn, Kevin Smith and Eli Roth, to name a few. In addition, Mr. Kaufman has mentored many young independent filmmakers and Troma movies or releases have given numerous now-famous talent their first start in the film industry, including Trey Parker and Matt Stone, Samuel L. Jackson, Kevin Costner, Oliver Stone, Marisa Tomei, Vincent D'Onofrio, and Jenna Fisher. Other major figures whose first work appears in a Troma film include Robert DeNiro, Dustin Hoffman and Carmen Electra.

Mike Musteric
2nd Assistant Director, "Lost," "Avatar," "X-Men: First Class," "Momento," and "Real Steel"
Mike Musteric is a Los Angeles-based 2nd Assistant director with credits on Lost, The Last Sentinel, Momento, Children of the Corn V.

Noel Bermudez
Production Accountant, "Tin Cup," "Dangerous Minds," "Switched at Birth," "The Nine Lives of Chloe King," "Greek," Huge," and "10 Things I Hate About You"
Currently working on the hit ABC Family show, SWITCHED AT BIRTH, Noel Bermudez has been the production accountant an several notable projects. His credits include: Golden Globe-nominated TIN CUP, DANGEROUS MINDS, WASTELAND, LINCOLN HEIGHTS, and the Emmy-winning mini-series THE PACIFIC.

Richard Middleton
Line Producer, Executive Producer of the Academy-Award-winning "The Artist," "Hitchcock"
Richard Middleton is a producer and production manager, known for The Artist, I Love You Phillip Morris and Hitchcock.

Ricky Margolis
Financier, Future Films USA, "Cracks," "Veronika Decides To Die," and "Last Passenger"
Ricky joined Future Films USA, the Los Angeles-based branch of the film and production company Future Films, in 2007 initially as a Production Executive, and is currently the company's Vice President. His responsibilities include overseeing both the financing and production of projects, both in-house and with external producing partners. Ricky has been involved in a number of the company's high-profile films over the last few years, including CRACKS (starring Eva Green), VERONIKA DECIDES TO DIE (starring Sarah Michelle Gellar and Melissa Leo), and LAST PASSENGER (starring Dougray Scott). Additionally, he has been involved in the construction and financing of a number of investments covering elements such as pre-sales and Gap financing, as well as the cash-flowing of tax incentives in various states including New York and Louisiana. He is frequently invited to speak at film panels and events, and has been a member of the jury for the Woods Hole Film Festival for the past two years.

Prior to joining Future Films USA, Ricky worked for nearly three years at Filmax International in Barcelona, Spain, one of the country's leading audiovisual companies, where he spearheaded various marketing campaigns in the international sales divison. As part of a European "mini-studio", he gained etensive experience working directly with producers, directors, writers, talent, agents and financiers across the world, as well as attending markets including Cannes, the AFM, Berlin, MIPCOM and MIPTV, where Ricky was involved in the packaging and marketing of high-profile films such as FRAGILE (starring Calista Flockhart), THE KOVAK BOX (starring Timothy Hutton) and THE BACKWOODS (starring Gary Oldman).

Ricky's first experiences in film production came at the age of 17 when he worked on the set of hit British comedy WAKING NED DEVINE, which was followed by further on-set and post-production experience on several projects.

Aside from films, Ricky has spent time working in Germany for sportswear giant adidas, and also as a teacher in northern France.

Ricky holds a Bachelor's Degree (with honours) from the University of Leeds in English and French, and a Masters Degree from the University of Manchester in Modern European Cinema. He is fluent in English, French, Spanish and German.

Steve Skrovan
Two-time Emmy Award-winning Executive Producer, "Everybody Loves Raymond," and Writer, "Seinfeld"
Steve Skrovan has had an eclectic career in show business as a stand-up comedian, actor, television writer and film director. Originally from Cleveland, Ohio, and a graduate of Yale University, Steve began his career as a stand-up comedian in New York City during what is now referred to as the "Comedy Boom" of the '80s. After moving to Los Angeles at the end of that decade, he segued from stand-up into comedy writing when Larry David gave him his first writing job on "Seinfeld."
Steve subsequently landed on the first season of "Everybody Loves Raymond," where he stayed for the entire nine-year run of the series, rising to the level of executive producer and garnering two Emmy Awards. After Raymond, he has been on the staffs of "'Til Death," starring Brad Garrett and "Hank," starring Kelsey Grammer. Currently, he is a co-executive producer on "Hot In Cleveland," starring Betty White. In film, Steve directed the critically acclaimed, Sundance Grand Jury nominated, and Oscar short-listed documentary on the life and career of Ralph Nader entitled "An Unreasonable Man." Steve made his narrative directorial debut with the feature "Fred and Vinnie," which is currently on the festival circuit.

Tara Radcliffe
Actress, Hollywood Board Memeber for SAG-AFTRA, "Law and Order" "Grand Theft Auto: Vice City," and "Agent 6"
Tara hails from a small town outside of a small suburb outside of a small city in Texas called Whitehouse. Her relentless desire to perform led her to NYC where she eventually became a World Famous Rockette at Radio City Music Hall. Cold winters and aching dancer-bones led Tara to the west coast only a few years ago. The warm weather and her new convertible suited her nicely, as did her opportunity to appear in numerous TV shows, commercials and films.
A working professional, Tara is proud to represent her fellow actors as a Hollywood Local Board member for SAG-AFTRA.