The Documentary Format
Learn about documentary storytelling, the types of documentaries, the challenges of the medium, observational cinema vs objective-driven stories.
The Documentary Format
Developed by Jason Tomaric, FilmSkills
ABOUT THIS LESSON
Sometimes the best stories are rooted in reality – whether it be the pursuit of truth, to prove a point or to share a wonder or tragedy. The documentary camera turns the lens onto ourselves and seeks to share with an audience stories so marvelous they could be mistaken as fiction.
In this module, you are going to learn about documentary storytelling, the types of documentaries, the challenges of the medium, the difference between objective and subjective filmmaking, observational cinema, and how the documentary format differs from fictional movies.
Learn the techniques to discover the truth, present it, and ultimately move the hearts and minds of those willing to watch and listen.
17:05 video in which you'll explore the documentary medium
Illustrated companion guide
WHAT YOU WILL LEARN
Learn the difference between documentary and fiction formats
How to produce documentaries of existing subjects or events
How to structure histroical documentaries
How to shoot subjective documentaries
How to shoot observational cinema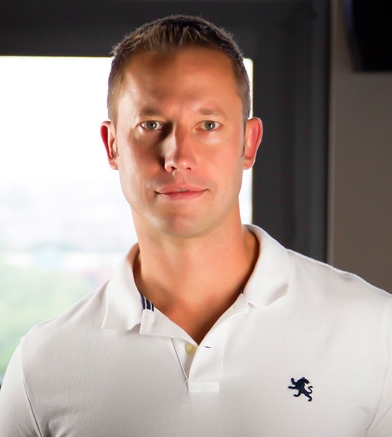 Jason Tomaric
Director, Cinematographer
Los Angeles, California
Jason J. Tomaric is an Emmy, Telly, and CINE Award-winning director and cinematographer of four internationally-distributed feature films, dozens of national television commercials, music videos, and the largest film training content library in the world, published author of 8 books - used in many top universities, and creator of AccuSkills.com, an industry-changing learning management platform.
Jason has worked in Los Angeles and around the world in over 20 countries. His clients include Disney, NBC/Universal, National Geographic, McDonald's, Toyota, Scion, Microsoft, and Paul Mitchell, with narrative work screened at Sundance, Slamdance, and South by Southwest film festivals as well as on Netflix and on all broadcast networks.

Jason has taught and/or guest lectured at some of the nation's most prestigious film schools including UCLA, Columbia College, John Carroll University, Kent State University, San Francisco State, University of Notre Dame, and numerous film festivals.
Jason has written eight industry-defining books, all sold in bookstores, and used in film schools around the world. The American Society of Cinematographers hails Jason's books - "There are no wasted words in Tomaric's tome, which concisely summarizes each facet of the director's craft. It's difficult to think of a step in the process that Tomaric fails to address."
Jason's DVD training series on Hollywood film production have trained filmmakers in over 40 countries, with distributors in Europe, Hong Kong, New York and Australia.
In 2010, Jason launched FilmSkills, which combines the world's largest film training video library with his proprietary learning management system. Adopted by 47 universities within the first year, FilmSkills is now the leading industry-standard training solution for motion picture and television production.
In 2015, Jason launched AccuSkills.com, an industry-changing learning management platform that bridges the gap between academia and industry.
THIS LESSON HAS BEEN UPDATED BY
CONTRIBUTORS TO THIS LESSON

Adam Preskill
Director, "Surfing with the Enemy," "Robert Johnson DNA" and "Taking The Oath"
Adam Preskill is a writer, filmmaker and digital media entrepreneur based in Venice Beach, California. He currently serves as the President and CEO of Venice the Menace, Inc., a film and video production company and Website that he co-founded in 2007, and is also a regular contributor to LA Confidential magazine.

Originally from San Diego, California, Adam graduated Cum Laude from Harvard University in 1999 with a B.A. in English and American Literature and Language. In 2000, he moved to Aspen, Colorado, where he spent three years as a staff writer at the Aspen Daily News writing hard news, arts and entertainment, sports and features. Adam worked as a freelance journalist from 2004 to 2006, traveling extensively through Central and South America, and writing stories for publications including Aspen magazine, The Miami Herald and Gotham magazine.

After returning to California in 2006, Adam's experience as a journalist, passion for travel, and love for film lead him to the documentary field, and to the founding of Venice the Menace with partners Scott Braman and Aaron Miller. Beginning as a local video network featuring over 100 web videos about life in Venice Beach (www.venicethemenace.com), the company soon expanded into commercial work with major companies like Ford and Skechers, and then into feature-length productions, beginning with the historical documentary Taking The Oath, made in association with the National Veterans Foundation. In 2010, Adam served as the co-director, producer, editor, writer and composer of Venice the Menace's second feature, Surfing With The Enemy, a documentary about surfers in Cuba distributed by Polaris Global Media.

Anthony Q. Artis
Documentary filmmaker; Author of "Shut Up and Shoot Documentary Guide"
Anthony Artis is a 15-year veteran of the film and TV industry whose features and shows have been screened at the Tribeca Film Festival, the IFP Feature Market, Slamdance, and on MTV. He is the manager of the Film and TV Production Center at New York University's renowned film school.

Anthony Q. Artis has worked professionally in positions as diverse as producer, gaffer, cinematographer, and narrative projects and survived more low-budget shoots than he cares to admit. His feature films and TV shows have screened at the Tribeca Film Festival, the IFP Market, Slamdance, Cinequest, as well as on MTV, The Independent Film Channel and The special-FX make up, sound mixer, and location manager just to name a few. Anthony is a graduate of New York University's Tisch School of the Arts. Since graduating, he has crewed and produced a variety of television, documentary Education Channel. Most notably, he produced the feature film, Shelter which won first prize for Emerging Narratives at the 2003 IFP Market along with many other awards on the festival circuit. Anthony can be seen in full guerrilla action as Associate Producer, Gaffer, and 2nd Unit DP in the feature documentary, Paper Chasers, which chronicles the hip-hop music industry and the down and dirty making of a low-budget guerrilla doc. Through the years Anthony has organized numerous student film festivals and trained hundreds of aspiring guerrilla filmmakers for major institutions, including New York University, New York City's famed LaGuardia High School for the Performing Arts, and Baltimore County Public Schools. Anthony is presently the manager of the Film and TV Production Center at N.Y.U.'s Tisch School of the Arts where he coordinates the technical training and production equipment for all film and TV students. He most recently launched the Down and Dirty DV Podcast on iTunes and is currently producing an instructional series of guerrilla filmmaking books, DVD's, and boot camps. He remains an active guerrilla filmmaker, educator and "artrepreneur".

Dana Kupper
Cinematography, "The New Americans," "The Trials of Muhammad Ali," "On Beauty," and "In the Game"
Dana M. Kupper as been an active member of the independent film making community in Chicago for over 25 years. She began her career at Columbia College where she majored in cinematography and photographed the regional Academy Award winning "Peas with Mom". Shooting documentaries is her true passion. Dana has shot many Kartemquin projects over the years, starting with 5 Girls, and traveling to Mexico and Nigeria for the documentary series The New Americans. Dana was one of the Directors of Photography on Stevie, which won the Documentary Cinematography Award at The 2003 Sundance Film Festival. She has also traveled to Kenya for On Beauty, and recently shot for the The Trials of Muhammad Ali and In the Game, all Kartemquin projects.

When not helping people tell their stories, Dana is the proud mother of a 9 year daughter, and also teaches a digital cinematography class at Columbia College.

Greg Strom
Multi-award winning commercial/documentary director and producer
Greg Strom is a multi-award winning director and producer. He has edited or directed hundreds of telecision commercials, music videos and film projects, including the ground-breaking series of Super Bowl ads featuring Fred Astaire dancing with a Hoover vacuum product. His clients include Discovery HD, New Line Cinema, PBS, all broadcast networks, movie studios, and numerous corporate and web-based companies.
He has recently produced several documentary projects including "Unbeaten," named by Time Magazine as one of the top 10 films to watch for the Olympics, "Surfing with the Enemy," a film about surfing in Cuba, and "Resolve," a film about recovery from Post Tramautic Stress Disorder.

Jason J. Tomaric
Emmy-winning director/Cinematographer
Jason J.Tomaric is a multiple Emmy, Telly and CINE Award-winning director and cinematographer. With four feature films, sixty commercials, music videos and an educational DVD series on the market, Jason's approach to filmmaking has made for a successful, fulfilling career. Jason has worked in over 20 countries as a director and has taught at some of the nation's most prestigious film schools including UCLA and the New York Film Academy. Jason's book, "Filmmaking"(Focal Press) is available in bookstores worldwide.
Jason is also the creator of FilmSkills.

Michael Rabiger
Multi-award-winning filmmaker, author "Directing: Film Techniques and Aesthetics," and "Directing the Documentary"
Michael Rabiger has directed or edited over 35 films. He is the founder the Documentary Center at Columbia College, Chicago and served as chair of its Film/Video Department before being named Professor Emeritus in 2005. Rabiger has received the Preservation and Scholarship Award by the International Documentary Association in Los Angeles as well as the 2005 Genius Career Achievement Award by the Chicago International Documentary Festival. He is currently writing a biography of Thomas Hardy.
Michael's published works include "Directing: Film Techniques and Aesthetics," and "Directing the Documentary."

Mitch Anderson
Director, "The World Without US," "China's Century of Humiliation"
Mitch Anderson is a Romanian born American film director, producer, writer, researcher and editor. He is the only son of former political dissidents of the Stalinist era. His first film, The World Without US explores the what might happen if the United States were to leave the international arena, rescind its global reach and become an isolationist nation again. His second film China's Century of Humiliation studies how the Chinese and Western societies evolved based on their Confucian and Christian ideology.

Paul Freedman
Peabody and Emmy winning documentary filmmaker
Peabody award-winning and Emmy nominated filmmaker, Paul Freedman, began his career as an editorial assistant for television commercials. As an editor and director, his commercial credits include spots for Nike, Diet Coke, Southwest Airlines, Nissan, Lexus and Budweiser and many more. Paul's first documentary role came as editor on a film about minor league baseball. Since then, his love of the documentary form has led him to win numerous awards covering a vast array of subjects.

More recently, he has directed and edited episodes for the History Channel Series, "Food Tech". He is also creator of the America's Army Real Heroes program "mini-films" profiling men and women of the US Army and Army National Guard who have been awarded medals for valor in combat in Iraq and Afghanistan.

Steve Golden
Emmy-winning documentarian, "The Race to Perth," "Agent Orange," and "Parenting Paulie."
Steve is a DP/Cameraman for over 20 years. Started in film and have shot just about every format and camera there is, although there was probably one invented yesterday he hasn't seen yet. He shot, directed and produced "The Race to Perth" which won an Emmy. Additionally, he shot "Agent Orange" and "Parenting Paulie" for WBBM-TV both of which also won Emmies. He produced, directed and shot "Personal Computing Concepts" which won a Golden Cindy Award. And produced, directed and shot "Heart of America Challenge" which won a Silver Hugo. He is also an adjunct professor at Columbia College teaching Documentary film.