The Assembly Cut
Learn how to approach the assembly cut, how to manage music and sound effects, what should or shouldn't be included, and how to address issues of pacing, story, and character development.
The Assembly Cut
Developed by Jason Tomaric, FilmSkills
ABOUT THIS LESSON
The assembly cut is the first draft of the movie edit in which the director has the opportunity to see the movie for the first time. While this can be a time-consuming, challenging, and stressful process, a well-crafted assembly cut lays the foundation for the director to begin sculpting the footage into the best possible story.
In this module you will learn how to approach the assembly cut, how to manage music and sound effects, what should or shouldn't be included, and how to address issues of pacing, story, and character development.
Start the editing process right by mastering the first, and most important step of the edit.
21:33 video that walks you through the first round of editing, the assembly cut

Complete resource guide
WHAT YOU WILL LEARN
What the assembly cut is and what should be accomplished during this phase of the editing process
The role of the editor during the assembly cut
The director's role in the edit
How to work with sound effects and music during the assembly cut process
How to work with needle drop music
How to deal with digital effects during the assembly process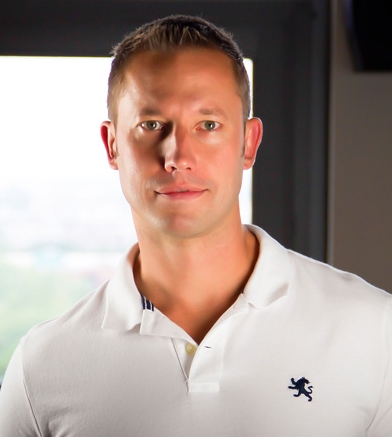 Jason Tomaric
Director, Cinematographer
Los Angeles, California
Jason J. Tomaric is an Emmy, Telly, and CINE Award-winning director and cinematographer of four internationally-distributed feature films, dozens of national television commercials, music videos, and the largest film training content library in the world, published author of 8 books - used in many top universities, and creator of AccuSkills.com, an industry-changing learning management platform.
Jason has worked in Los Angeles and around the world in over 20 countries. His clients include Disney, NBC/Universal, National Geographic, McDonald's, Toyota, Scion, Microsoft, and Paul Mitchell, with narrative work screened at Sundance, Slamdance, and South by Southwest film festivals as well as on Netflix and on all broadcast networks.

Jason has taught and/or guest lectured at some of the nation's most prestigious film schools including UCLA, Columbia College, John Carroll University, Kent State University, San Francisco State, University of Notre Dame, and numerous film festivals.
Jason has written eight industry-defining books, all sold in bookstores, and used in film schools around the world. The American Society of Cinematographers hails Jason's books - "There are no wasted words in Tomaric's tome, which concisely summarizes each facet of the director's craft. It's difficult to think of a step in the process that Tomaric fails to address."
Jason's DVD training series on Hollywood film production have trained filmmakers in over 40 countries, with distributors in Europe, Hong Kong, New York and Australia.
In 2010, Jason launched FilmSkills, which combines the world's largest film training video library with his proprietary learning management system. Adopted by 47 universities within the first year, FilmSkills is now the leading industry-standard training solution for motion picture and television production.
In 2015, Jason launched AccuSkills.com, an industry-changing learning management platform that bridges the gap between academia and industry.
CONTRIBUTORS TO THIS LESSON

Barry Zetlin
Emmy-winning television and film editor, "The Bachelor", "Project Runway", "The Mole", "Basketball Wives" and "Starting Over"
Barry Zetlin is an Emmy-winning television and film editor with numerous credits including dozens of movies such as Friday the 13th and Children of the Corn II as well as dozens of television shows including The Bachelor, Project Runway, The Mole, Bionic Woman, Basketball Wives and Starting Over.

Brad Schwartz
Editor, Emmy-winning "Top Chef"
Brad Schwartz is a TV & Film Editor whose credits include Top Chef (season 3): winner of the 2008 Emmy Award for Outstanding Reality Editing. He is also noted for his work on the the acclaimed documentary Rebirth of a Nation, which premiered at the Tribeca Film Festival. Commissioned by STARZ Entertainment, Brad was priveleged to be the first editor to ever recut D.W. Griffiths's Birth of A Nation – often considered the most seminal film in American history. Brad holds a B.A. in Film Studies from Weslyan University and an M.F.A from the American Film Institute (AFI Conservatory), where he
was recipient of a Sloan Scholarship.

Diana Friedberg, ACE
Award-winning Editor "Dog Whisperer with Cesar Millan", and "The Simple Life"
DIANA FRIEDBERG, A.C.E. Diana Friedberg, A.C.E. was born in South Africa and began her film career after graduating with a degree in drama from the University of Cape Town in 1967. On-the-job training as a film editor soon led her to England where she interned at Pinewood Studios on feature film productions. After returning to South Africa, she edited over 21 feature films, hundreds of hours of episodic television, animation series, documentary series and commercials. She has the distinction of being the first women to direct a feature film in South Africa. A Master of Fine Arts degree in Cinema from the University of Southern California (USC) followed in 1976. She returned to South Africa to teach a course in filmmaking which she initiated at the University of the Witwatersrand in Johannesburg and continued producing television documentary series and dramatic series with her husband, Lionel Friedberg. In 1986 she relocated to Los Angeles with her family, where she successfully pursued a career as a film editor and a producer. Feature films, educational films for companies such as Disney and National Geographic and many groundbreaking shows for cable followed. She was invited to become a member of the distinguished American Cinema Editors (A.C.E.) and has continued to be active on the Intern Program, training young students in the art and craft of editing. Her latest contribution to the film world has been a five-part documentary series entitled World on a String. As a labor of love, Diana picked up a camera and traveled to some of the remotest parts of the planet in over 30 countries to realize her dream of telling the amazing anthropological story of role of beads in society over the period of 100,000 years. The series has already garnered worldwide recognition and won 29 awards adding, to her list of awards for other films in various genres. She is the co-author of Make the Cut: A Guide to Becoming a Successful Assistant Editor in Film and TV.

Jason J. Tomaric
Emmy-winning director/Cinematographer
Jason J.Tomaric is a multiple Emmy, Telly and CINE Award-winning director and cinematographer. With four feature films, sixty commercials, music videos and an educational DVD series on the market, Jason's approach to filmmaking has made for a successful, fulfilling career. Jason has worked in over 20 countries as a director and has taught at some of the nation's most prestigious film schools including UCLA and the New York Film Academy. Jason's book, "Filmmaking"(Focal Press) is available in bookstores worldwide.
Jason is also the creator of FilmSkills.

Larry Jordan
Award-winning post-production trainer and a member of both the Directors Guild of America and the Producers Guild of America
Larry Jordan is a producer, director, editor, consultant and Apple-Certified trainer with over 25 years video production and post-production experience. He is currently using his award-winning skills in training editors to use Final Cut Studio. He is the Executive Producer and Host of Creative Planet's Digital Production BuZZ, as well as author of five books on Final Cut Studio, along with a monthly on-line newsletter covering Final Cut Studio; now in its sixth year of publication. A member of both the Directors Guild of America and the Producers Guild of America, he is a post-production consultant to Los Angeles broadcast and production studios. In addition to his broadcast credits, Jordan is recognized as one of the Top 100 Corporate Producers in America and is frequently a featured speaker at trade shows, industry events and user groups around the U.S. As an Apple-Certified Trainer in Digital Media, specializing in Final Cut Studio, Jordan combines his extensive production experience with his teaching skills to bring a wide-ranging, real-world perspective to his classes. He was one of the first four Apple-Certified trainers in the U.S. to receive credentials as an "Advanced level" Final Cut Pro instructor. In addition to authoring five books on Final Cut Pro, published by Peachpit Press and Focal Press—including Adobe Production Premium for Final Cut Pro Editors, Jordan has produced hundreds of hours of on-line training for Lynda.com and MacProVideo on all the applications in Final Cut Studio.

Lori Jane Coleman, ACE
Emmy-nominated Editor, "Fun with Dick and Jane", "Which Way Is Up?", and "Up in Smoke"
Lori Jane Coleman, A.C.E. began her career assisting Danford Greene, A.C.E. and Lou Lombardo, A.C.E. on films such as Fun with Dick and Jane, Which Way Is Up? and Up in Smoke. She has won two Eddie Awards from A.C.E. for The Deliberate Stranger (directed by Marvin Chomsky) and Chicago Hope - the Pilot (directed by Michael Pressman and written by David E. Kelley) and has one Emmy nomination. She has worked as an editor on a range of feature films and shows including Dawson's Creek, The Practice, and The Shield. Lori Jane got her 'break' while assisting Bud Isaacs, A.C.E., on Thou Shalt Not Commit Adultery (directed by Delbert Mann (Academy award for Marty 1955)) and moved up to editor at the age of 24. She worked as Assistant Editor at American International Pictures (A.I.P) in 1973 and joined the Film Editors Guild in 1974 with the help of Salvatore Billiterri (Head of Post Production) and James Honore (Assistant head of Post). After four films, Ebony, Ivory and Jade, Sheba Baby (Pam Grier), Cooley High (Michael Schultz' directorial debut), and Return to Macon County Line, Lori took an apprentice job at Columbia Studios for Danford B. Greene, A.C.E., on Fun With Dick and Jane (George Segal, Jane Fonda), followed by assisting Greene on Outlaw Blues (Susan St. James and Peter Fonda), and Which Way Is Up? (Richard Pryor, directed by Michael Schultz). She is the co-author of Make the Cut: A Guide to Becoming a Successful Assistant Editor in Film and TV.