The Art of Networking
Like they say, it's all who you know... and they're right. In this module, learn the art of networking, meeting people, and navigating the trecherous waters of Hollywood.
The Art of Networking
Developed by Jason Tomaric, FilmSkills
ABOUT THIS LESSON
Hollywood is a freelance industry, so you are hired on a job-by-job basis by people you know. And that makes the relationships you have incredibly important. In this module, we're going to look at the art of networking in Hollywood.
WHAT YOU WILL LEARN
↵
The do's and don'ts of networking in Hollywood
How the production family works
What industry professionals are looking for in the people they hire
How to find a mentor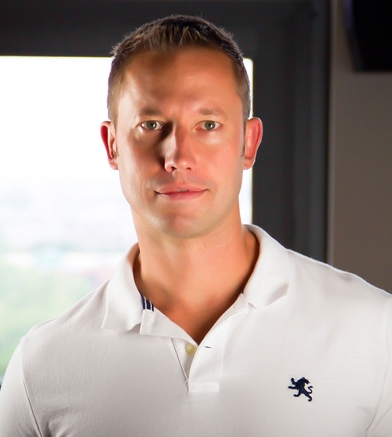 Jason Tomaric
Director, Cinematographer
Los Angeles, California
Jason J. Tomaric is an Emmy, Telly, and CINE Award-winning director and cinematographer of four internationally-distributed feature films, dozens of national television commercials, music videos, and the largest film training content library in the world, published author of 8 books - used in many top universities, and creator of AccuSkills.com, an industry-changing learning management platform.
Jason has worked in Los Angeles and around the world in over 20 countries. His clients include Disney, NBC/Universal, National Geographic, McDonald's, Toyota, Scion, Microsoft, and Paul Mitchell, with narrative work screened at Sundance, Slamdance, and South by Southwest film festivals as well as on Netflix and on all broadcast networks.

Jason has taught and/or guest lectured at some of the nation's most prestigious film schools including UCLA, Columbia College, John Carroll University, Kent State University, San Francisco State, University of Notre Dame, and numerous film festivals.
Jason has written eight industry-defining books, all sold in bookstores, and used in film schools around the world. The American Society of Cinematographers hails Jason's books - "There are no wasted words in Tomaric's tome, which concisely summarizes each facet of the director's craft. It's difficult to think of a step in the process that Tomaric fails to address."
Jason's DVD training series on Hollywood film production have trained filmmakers in over 40 countries, with distributors in Europe, Hong Kong, New York and Australia.
In 2010, Jason launched FilmSkills, which combines the world's largest film training video library with his proprietary learning management system. Adopted by 47 universities within the first year, FilmSkills is now the leading industry-standard training solution for motion picture and television production.
In 2015, Jason launched AccuSkills.com, an industry-changing learning management platform that bridges the gap between academia and industry.
CONTRIBUTORS TO THIS LESSON

Barbara Doyle
Chair of Chapman University Film Department
Barbara Freedman Doyle has been active in film production and film education for more than 20 years. She began her film career at Creative Communications, in Boston, producing promotional films for non-profit clients and political campaigns, then moved to Los Angeles where she soon became the Assistant to the Senior VP of Worldwide Production at Tri-Star Pictures. During her five years at Tri-Star she was involved in the administration and organization of over forty feature films.
Barbara left Tri-Star to work in production on national commercial spots, music videos, network television movies, and feature films. She was Production Supervisor on television movies for the Disney Channel, NBC Productions, Hearst Entertainment, HBO, Showtime and Hallmark and worked on feature films for 20th Century Fox, Interscope, and Warner Brothers. She was Production Supervisor on the films "Two If By Sea" with Sandra Bullock and Denis Leary (Morgan Creek Productions), and "Lost and Found" with David Spade (Alcon Entertainment).
In 1999, Barbara became an Associate Dean at the prestigious American Film Institute. She left the AFI in 2002, and in 2003, while a Chair at Brooks Institute of Photography's Motion Picture/Video program, she served as Line Producer on the BBC/Granada Television documentary, Martin Scorsese's British Cinema.
Barbara joined the team at MPS Productions in 2003, as Line Producer of the Kaiser film project, On the Same Side. She produces and consults for the company on feature film and documentary projects, and is currently on the faculty at Chapman University's Dodge College of Film and Media Arts. She is a frequent guest lecturer at colleges and universities specializing in film studies, and is working on her first book, Surviving the Business and Politics of Making Your Feature Film-the Answer Book For First-Time Filmmakers.

Bethany Rooney
Critically acclaimed Director, "Brothers and Sisters", "Grey's Anatomy", "Desperate Housewives", and "Private Practice"
In an environment where less than ten percent of dramas on television are directed by women, Bethany Rooney has enjoyed a long and esteemed career. She has directed over one hundred and fifty episodes of prime-time network shows, including Grey's Anatomy, Desperate Housewives, Brothers and Sisters, and Private Practice. For cable television, she has directed In Plain Sight, Weeds, and Drop Dead Diva. She began her directing career on the 1980's iconic television show, St. Elsewhere, where she had served as associate producer.
She has also directed eight television movies, including three Danielle Steel adaptations for NBC. Her movies have earned reviews such as the following from Variety: "Bethany Rooney's sensitive direction makes for some vivid and understated moments," and the Hollywood Reporter noted her "carefully paced and involving direction (featuring) magnificent acting." She has directed Oscar winners and contenders Denzel Washington, Hilary Swank, Mary Tyler Moore, Angela Bassett, George Clooney, Alfre Woodard, Felicity Huffman, Sally Field, and Robert Downey Jr., among many others. She is also the author of The Director Tells the Story.

Cindy Marty
Emmy-nominated Sound Effects Editor, "Titanic," "Die Hard," "Superbad," "Groundhog Day," and "Bridesmaids;" Winner of Golden Reel Award for Titanic
Cindy Marty has been an Sound Editor since 1985 for Sony Pictures Entertainment. Today her sound editing has be nominated for an Emmy and has won the Gold Reel award for her work on Titanic.
Ms. Marty's pictures, include: Anchorman 2, Bridesmaids, Step Brothers, Forgetting Sarah Marshall, Knocked Up, Something's Gotta Give, Pearl Harbor, As Good As It Gets, Titanic, and Die Hard.

Cristen Carr Strubbe
Line Producer, UPM, "Catch Me if you Can," "Charile Wilson's War," "Ali," and "The Prestige"
Through her company, Pimpernel Productions Inc, Cristen Carr Strubbe provides breakdowns, board and budgeting services for independent and studio majors alike. As a Production Manager Mrs. Carr Strubbe collaborates some of Hollywoods best directors, writers and financiers. Since 2001 she has worked along side Sam Remi, Aaron Sorkin, Christopher Nolan, Sam Mendes, Mike Nicols, Michael Mann and Steven Spielberg. Mrs. Carr Stubbe's credits include: AMERICAN BEAUTY, CATCH ME IF YOU CAN, ALI, CHARLIE' WILSON'S WAR, and THE PRESTIGE.

Eve Light Honthaner
Production manager "Titanic", "Tropic Thunder", "Just Married", "Joy Ride", and "In Dreams"
Eve Honthaner has been working in the entertainment industry in the field of production management for many years. Curently a production manager at Dreamworks, some of her credits include: Titanic, Tropic Thunder, Just Married, Joy Ride and In Dreams. In addition to teaching at the University of Southern California's Summer Program, she's been an instructor at The International Film & TV Workshops in Rockport, Maine and she is the founder of the Los Angeles-based networking organization Film Industry Network. She's also the author of the industry bible, The Complete Film Production Handbook.

Jenn Carroll
Script Coordinator "Breaking Bad, "Just Call Saul"
While obtaining her BA in Film and Television from Boston University, Jenn Carroll interned in Los Angeles on the soap "General Hospital" and the Adult Swim comedy, "Children's Hospital." After graduating she worked as an office production assistant on TNT's "Men of a Certain Age," which led to her becoming the script coordinator on "Breaking Bad." Currently she works as Vince Gilligan's assistant on the set of AMC's "Better Call Saul."

Kevin Kaska
Composer, Orchestrator "The Dark Knight," "Inception," "Man of Steel," "Anchorman 2," "The Lone Ranger," "Life of Pi," "Battleship," "Transformers: Dark of the Moon"
American composer, arranger, record producer, and conductor, Kevin Kaska is one of America's leading young musical talents. His orchestral compositions, arrangements, and orchestrations have been played by over 50 symphony orchestras worldwide, including John Williams and Keith Lockhart with theBoston Pops Orchestra, Saint Louis Symphony, London Symphony Orchestra (five CDs), Royal Scottish National Orchestra (recorded on CD),New Zealand Symphony Orchestra (recorded on CD), Maynard Ferguson and his Big Bop Nouveau Band, Skitch Henderson and the New York Popsat Carnegie Hall.
In 2012 Kevin Kaska orchestrated music on the Academey Award winning film score Life of Pi. Film composer John Debney asked Kaska to orchestrate his music into a 70 minute concert choral symphony based on the themes he wrote for the Mel Gibson film, The Passion of the Christ (Academy Award nominated score). Kevin Kaska also orchestrates for film composer Hans Zimmer, including The Dark Knight and The Dark Knight Rises.
Kevin Kaska is one of the few musicians to hold a Guiness Book of World Records. The World Harp Congress commissioned Kaska for a work that was premiered with the largest harp ensemble in recorded history. Kaska conducted the concert of 232 harps in Amsterdam, July, 2008.
His work includes: Inception, The Amazing Spider-Man 2, Sherlock Holmes 1 & 2, ParaNorman, Savages, Step Brothers, the 2012 Oscars, and the mini-series The Pacific.

Larry Jordan
Award-winning post-production trainer and a member of both the Directors Guild of America and the Producers Guild of America
Larry Jordan is a producer, director, editor, consultant and Apple-Certified trainer with over 25 years video production and post-production experience. He is currently using his award-winning skills in training editors to use Final Cut Studio. He is the Executive Producer and Host of Creative Planet's Digital Production BuZZ, as well as author of five books on Final Cut Studio, along with a monthly on-line newsletter covering Final Cut Studio; now in its sixth year of publication. A member of both the Directors Guild of America and the Producers Guild of America, he is a post-production consultant to Los Angeles broadcast and production studios. In addition to his broadcast credits, Jordan is recognized as one of the Top 100 Corporate Producers in America and is frequently a featured speaker at trade shows, industry events and user groups around the U.S. As an Apple-Certified Trainer in Digital Media, specializing in Final Cut Studio, Jordan combines his extensive production experience with his teaching skills to bring a wide-ranging, real-world perspective to his classes. He was one of the first four Apple-Certified trainers in the U.S. to receive credentials as an "Advanced level" Final Cut Pro instructor. In addition to authoring five books on Final Cut Pro, published by Peachpit Press and Focal Press—including Adobe Production Premium for Final Cut Pro Editors, Jordan has produced hundreds of hours of on-line training for Lynda.com and MacProVideo on all the applications in Final Cut Studio.

Mike Musteric
2nd Assistant Director, "Lost," "Avatar," "X-Men: First Class," "Momento," and "Real Steel"
Mike Musteric is a Los Angeles-based 2nd Assistant director with credits on Lost, The Last Sentinel, Momento, Children of the Corn V.

Noelle Green
Supervising Production Coordinator "Spiderman 3," "Memoirs of a Geisha," "The Terminal," "Solaris," and "Legally Blond"
After graduating from USC, Noelle Green's production coordination career took off. She has worked alongside some of the greats, including: Robert Zemeckis, Cameron Crowe, Gus Van Sant, Steven Soderbergh, and Steven Spielberg. Ms. Green's credits, include: SPIDERMAN 3, MEMOIRS OF A GEISHA, LEGALLY BLONDE, ALMOST FAMOUS, CONTACT, SOLARIS, IRON MAN 2, INDIANA JONES AND THE KINGDOM OF THE CRYSTAL SKULL, THE TERMINAL, and THE X-FILES.

Richard Mall
Academy Award winner, Key Grip, "Iron Man 1 & 2," "Avatar," "Twilight," "GI:Joe," and "The Italian Job,"
Richard Mall is one of Hollywood's most accomplished key grips. With over 78 feature film credits on his resume including Avatar, Iron Man, Iron Man 2, Gi: Joe, Gulliver's Travels, Twilight, XXX: State of the Union, The Italian Job, The Majestic and What Lies Beneath, Richard's contribution to modern cinema is apparent. In 2013, Richard won the Academy Award, Technical Achievement Award for the design and development of the Matthews Max Menace Arm.

Rick Taylor
Camera Operator, "Don Jon", "The Price of Happiness", "Timecode", "Perfect Game", "Team Knight Rider", "Ghostbusters" and "He-Man"
Rick Taylor is a Los-Angeles based Camera Operator and Cinematographer whose credits include On the Lot, The Price of Happiness, Timecode, Perfect Game, Team Knight Rider, Ghostbusters and He-Man

Ron Franco
Emmy-nominated Set Decorator of "True Blood", "X-Files", "The Day After Tomorrow", "Mr. & Mrs. Smith" and "Heroes"
Ron is an Emmy-nominated set decorator on the TV shows The X Files, Help Me Help You, Californication, Cold Case, and Pacific Blue. He has also worked on the films In the Mix, The Day After Tomorrow, Mr. & Mrs. Smith, and Daredevil. Ron is also the president of Set Decorators Society of America, a non-profit oranization dedicated to supporting the set decorator profession.

Steve Skrovan
Two-time Emmy Award-winning Executive Producer, "Everybody Loves Raymond," and Writer, "Seinfeld"
Steve Skrovan has had an eclectic career in show business as a stand-up comedian, actor, television writer and film director. Originally from Cleveland, Ohio, and a graduate of Yale University, Steve began his career as a stand-up comedian in New York City during what is now referred to as the "Comedy Boom" of the '80s. After moving to Los Angeles at the end of that decade, he segued from stand-up into comedy writing when Larry David gave him his first writing job on "Seinfeld."
Steve subsequently landed on the first season of "Everybody Loves Raymond," where he stayed for the entire nine-year run of the series, rising to the level of executive producer and garnering two Emmy Awards. After Raymond, he has been on the staffs of "'Til Death," starring Brad Garrett and "Hank," starring Kelsey Grammer. Currently, he is a co-executive producer on "Hot In Cleveland," starring Betty White. In film, Steve directed the critically acclaimed, Sundance Grand Jury nominated, and Oscar short-listed documentary on the life and career of Ralph Nader entitled "An Unreasonable Man." Steve made his narrative directorial debut with the feature "Fred and Vinnie," which is currently on the festival circuit.

Vanessa Theme Ament
Foley Artist, "Die Hard," "Edward Scissorhands," "Predator;" Author of "The Foley Grail," Nominated for 2001 Golden Reel Award
Vanessa Ament was born in Glendale, California, and raised in the central coast county of San Luis Obispo. She grew up the granddaughter of the early film pioneer Earl L. McMurtrie. Vanessa was a singer and dancer in her youth and performed in many plays and cabaret shows. At Whittier College, she earned a B.A. in Theatre, and after graduation, worked for the Glendale Regional Arts Council as an "Artist-in-the-Schools" in the field of theatre. She "fell" into the work of a Foley Artist by mistake when she auditioned to replace a voice for a film and her accurate sync caught the attention of the mixer, Robert Deschaine and the manager of Gomillion Sound James L. Honore. She started training as a Foley Artist at Gomillion, thinking it would be "a good gig between acting and singing jobs."
This fill-in job became her primary career for over twenty years. Along the way, she began voice casting and acting, Foley and ADR editing, and writing and singing her own songs in the L.A. cabaret and jazz scene. In her thirties, Vanessa earned an M.Div. as a Unitarian Universalist at Starr King School for the Ministry, in Berkeley. Vanessa has always loved teaching, and had various stints as a Sound Supervisor for students at AFI and USC, as well as an educator at various schools and colleges, including Cuesta College, in San Luis Obispo, as well as both DePaul University and Columbia College in Chicago. Vanessa has been a member of MPSE, CAS, BMI, AFM, SAG, Equity, Society of Composers and Lyricists, Women in Film, and The Academy of Television Arts and Sciences. She has won three Golden Reel Certificates for Foley for the films The Dollmaker (1984), Predator (1987), and Die Hard (1988), and has had several nominations for other films.
Vanessa has been featured at film festivals, sound festivals and in various publications. From the mid-1980s to the mid-1990s, she published MovieSound Newsletter. Music is Vanessa's true calling and she released her first CD in 2004. The most challenging thing Vanessa ever did, other than keep the faith that "work would come," was home school her son for seven years.

Veronique Vowell
Location Manager, "Cold Case," "Curb Your Enthusiasm," "Nick of Time," and "Encino Man"
Veronique Vowell is a working location manager in Los Angeles, CA. Having ahd worked in both feature films and television series, Veronique's experience and talent has benefited such projects as Cold Case, Curb Your Enthusiasm, The Banger Sisters, First Monday, Dead Last, The Replacements, Nick of Time, Richie Rich, Angels in the Outfield, Encino man, Tango & Cash, and many others.