Rehearsing Actors
Learn how to structure rehearsals, how to conduct a table read, and what the responsibilities are of the director and actors during the rehearsal process.
Rehearsing Actors
Developed by Jason Tomaric, FilmSkills
ABOUT THIS LESSON
Once the actors are cast, it's time to begin working with them to flesh out real, breathing characters full of life, depth, problems, issues and challenges.
In this module, you will learn how to structure rehearsals, how to conduct a table read, and what the responsibilities are of the director and actors.
There is a fine line between nurturing and smothering when working with actors – know where that line is, and how to get the most our of your rehearsals.
24:47 video that takes you through advanced techniques for rehearsing actors to get the performance you want

Complete resource guide
WHAT YOU WILL LEARN
How to conduct a table read
What should happen during the first rehearsal
What is the actor's responsibility during rehearsals
What is the director's responsibility during rehearsals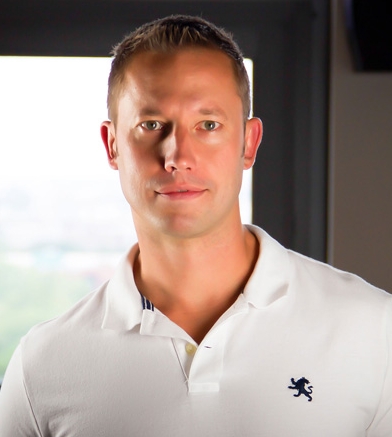 Jason Tomaric
Director, Cinematographer
Los Angeles, California
Jason J. Tomaric is an Emmy, Telly, and CINE Award-winning director and cinematographer of four internationally-distributed feature films, dozens of national television commercials, music videos, and the largest film training content library in the world, published author of 8 books - used in many top universities, and creator of AccuSkills.com, an industry-changing learning management platform.
Jason has worked in Los Angeles and around the world in over 20 countries. His clients include Disney, NBC/Universal, National Geographic, McDonald's, Toyota, Scion, Microsoft, and Paul Mitchell, with narrative work screened at Sundance, Slamdance, and South by Southwest film festivals as well as on Netflix and on all broadcast networks.

Jason has taught and/or guest lectured at some of the nation's most prestigious film schools including UCLA, Columbia College, John Carroll University, Kent State University, San Francisco State, University of Notre Dame, and numerous film festivals.
Jason has written eight industry-defining books, all sold in bookstores, and used in film schools around the world. The American Society of Cinematographers hails Jason's books - "There are no wasted words in Tomaric's tome, which concisely summarizes each facet of the director's craft. It's difficult to think of a step in the process that Tomaric fails to address."
Jason's DVD training series on Hollywood film production have trained filmmakers in over 40 countries, with distributors in Europe, Hong Kong, New York and Australia.
In 2010, Jason launched FilmSkills, which combines the world's largest film training video library with his proprietary learning management system. Adopted by 47 universities within the first year, FilmSkills is now the leading industry-standard training solution for motion picture and television production.
In 2015, Jason launched AccuSkills.com, an industry-changing learning management platform that bridges the gap between academia and industry.
CONTRIBUTORS TO THIS LESSON

Angela Nicholas
Lifetime Member of The Actors Studio, Actor, "Deadwood," "Washed," "Always Faithful," and "No Sunlight"
Angela Nicholas knew she wanted to be an actress from the age of 5 after watching Gene Kelly perform. After high school she moved to New York to study at the Gene Frankel Theatre and New York University.
Ms. Nicholas is a lifetime member of The Actors Studio and has been in over 20 film productions, and over 10 television shows, including, the Golden Globe winning Deadwood.

Anthony Ray Parker
Actor, "The Matrix," "The Marine", Hercules: The Legendary Journeys", and "Xena: Warrior Princess"
Anthony Ray Parker is an American actor who was born in Saginaw, Michigan, USA, and currently resides in Los Angeles, California. For years during the late 1990s and early 2000s, Parker settled in New Zealand and had a prominent career on television in various shows as Suzanne Paul's sidekick. He appeared in the film The Matrix as the character Dozer. In 2006, Parker starred in John Cena's film The Marine. He will also appear in the horror film Dead Air.

Bethany Rooney
Critically acclaimed Director, "Brothers and Sisters", "Grey's Anatomy", "Desperate Housewives", and "Private Practice"
In an environment where less than ten percent of dramas on television are directed by women, Bethany Rooney has enjoyed a long and esteemed career. She has directed over one hundred and fifty episodes of prime-time network shows, including Grey's Anatomy, Desperate Housewives, Brothers and Sisters, and Private Practice. For cable television, she has directed In Plain Sight, Weeds, and Drop Dead Diva. She began her directing career on the 1980's iconic television show, St. Elsewhere, where she had served as associate producer.
She has also directed eight television movies, including three Danielle Steel adaptations for NBC. Her movies have earned reviews such as the following from Variety: "Bethany Rooney's sensitive direction makes for some vivid and understated moments," and the Hollywood Reporter noted her "carefully paced and involving direction (featuring) magnificent acting." She has directed Oscar winners and contenders Denzel Washington, Hilary Swank, Mary Tyler Moore, Angela Bassett, George Clooney, Alfre Woodard, Felicity Huffman, Sally Field, and Robert Downey Jr., among many others. She is also the author of The Director Tells the Story.

Brad Sussman
Actor, television personality
Broadcast professional with 25 years experience in TV news (primarily Weather). Been a VO artist since high school, using my skills on everything from :30 radio spots to voicing membership campaigns for National organizations.

Mattel, Wild Planet, National Voice for the ALS Association. Voice, On-camera work and branding for the numerous Radio & TV stations. Voice for several concert tours (back when we used a razor blade & block to edit tape), Cleveland Indians, Cleveland Cavaliers, Ringling Brothers, Positively Cleveland, and Greater Cleveland Sports Commission.

Charles Eduardos
Actor, "Clone", "American Splendor", and "The Hidden"
Charles is a Cleveland-based actor and played Harris in Jason Tomaric's feature film, "Clone."

Guy Shalem
Emmy-nominated director and producer, "Betty White's Off Their Rockers", and "Recorded Lives"
After establishing himself as an award-winning commercial and music video director in Israel by the age of 19, Guy Shalem moved to the U.S. and settled in Los Angeles. There, he spent eight years working as an editor on independent films, commercials and TV projects. His first break as a director came with a reality pilot presentation for Buena Vista called "Aphrodite Jones Investigates." This led his first first-look deal with Disney.

Taking inspiration from shows like Curb Your Enthusiasm and Reno 911, Guy soon developed a trademark directing style and found his niche in the world of semi-scripted comedies. This sensibility served him well when he landed a 2-year overall deal with FOXLAB, where he created original pilots for Fox and other networks. From there, Guy moved on to Fox Television Studios where for another two-year deal. By 2006, Guy had written and directed several half-hour comedy pilots and presentations, including With a Bullet for VH-1, Life of Leisure for ABC and The Roxy for NBC.

He moved on to features in 2006 with Cook-Off! The culinary comedy, which was produced for the Halcyon Company ("Terminator Salvation"), premiered at the Aspen Comedy Film Festival to a packed house. That same year, Guy created the cult hit comedy Lovespring International which ran on Lifetime for one season and is still a popular seller on iTunes. It starred Jane Lynch (GLEE, Best in Show) in her first TV leading role.

On the reality front, Guy has directed several pilots and is a Supervising Producer on the shows God or the Girl and Instant Beauty Pageant, which was nominated for a Daytime Emmy in 2009. That same year, Guy created REX, a spec pilot that became a viral video sensation and was featured in the New York Post and on countless online outlets. It starred Simon Rex, Paris Hilton, Jamie Presley, Victor Garber, Geoffrey Arend, Brian Huskey and Lance Bass. Guy followed it up in 2010 with Callbacks, a pilot about stage parents that starred Michael McDonald, Wendi McLendon-Covey, Eric McCormack and Jane Lynch. Guy is currently developing a new pilot for Fremantle Media that is scheduled to shoot this summer.

John Henry Richardson
Actor and Director, "Panic 5 Bravo," "Castlevania: Hymn of Blood," "Dillinger in Paradise"
John Henry Richardson stars in the popular web-series, "CASTLEVANIA--HYMN OF BLOOD" (2012), as Reinhardt Belmont, the last knight of the Brotherhood of Light. Upcoming, he stars in the new TV series, "BAKER & DUNN" (2014) as a bad New Orleans cop. On the big screen, he's co-starring in PANIC 5 BRAVO (2014), action thriller from Warner Bros./Lionsgate/Videocine, as a tough EMT Leader caught in a Mexican drug war. With over 300 films, TV shows, commercials and theatrical productions to his credit, on any given evening you can find him on HBO, Showtime, Sundance, FX or the Sci-Fi Channel. John Henry has won Best Acting Awards from the L.A. Weekly Theatre Critics, DramaLogue, Los Angeles Showcase and the Glendale Centre Theatre. He co-wrote and co-starred in the first interactive feature film, VOYEUR, which won 7 Cybermania Academy Awards, including Best Screenplay for JHR and Lena Pousette. He has been honored with awards from the Hollywood International Film Festival, Los Angeles IFF, Worldfest, Houston, Phoenix and Sonoma Film Fests for his critically-acclaimed DILLINGER IN PARADISE. John Henry has also been a leading acting coach in Los Angeles for over 30 years. He created the first video workshop for actors, The Actors Gymnasium in 1976. He was Senior Instructor of the Acting For Film Department of the New York Film Academy at Universal Studios, wherein he created the syllabi, lesson plan and curriculum for the Master of Fine Arts, Bachelor of Fine Arts and Associate of Fine Arts Programs. He has produced and directed over 200 Thesis Films.

Mary Lou Belli
Emmy-winning Director, "Monk," "Charles in Charge," "The Hughleys", and "Major Dad"
Mary Lou Belli is an Emmy Award winning producer, writer, and director as well as the author of three books. Most recently she directed Monk starring Emmy award winner Tony Shalhoub and The Wizards of Waverly Place on the Disney Channel. Last season on the CW she directed The Game, the spinoff to Girlfriends, a series Mary Lou directed for 7 consecutive seasons. She directed the pilot of the Web series 3Way, winner of 2 Logo awards and the AfterEllen.com 2008 Visibility Award. With over 100 episodes to her credit, Mary Lou directed Living with Fran starring Fran Drescher, Misconceptions starring Jane Leeves, and Eve starring hip hop artist Eve, as well as The Hughleys, Charles in Charge, Major Dad, and Sister, Sister. Mary Lou received BET nominations for directing Girlfriends and One on One as well as a Prism Award for Girlfriends.
After receiving a BA in theatre from Penn State, Mary Lou acted in musical theatre and soaps in New York, followed by a Los Angeles career producing and directing theatre with over 75 play productions to her credit. She lectures frequently throughout the United States including many universities such as AFI, NYU, Northwestern, and UConn.
She is the co-author of three books: The Director Tells the Story, The Sitcom Career Book, Acting for Young Actors. She has been a judge for the Miss America Outstanding Teen Pageant, a lecturer at the Chautauqua Institute, and a panelist for Women In Film, the DGA, SAG, and AFTRA. She's judged the California Independent Film Festival, the Sapporo Short Film Festival in Japan, and CSU Media Arts Fest.
She lives in Los Angeles with her husband and two teenage children….all actors!

Ron Reigler
Actor, "Without Warning" and "Clone".
Ron Reigler is a working actor in such projects as "Without Warning" and "Clone."

Roy Werner
Actor, "90210", "All My Children", "Desperate Housewives", and "Lie to Me"
Roy Werner is a Los Angeles-based actor with credits including, 90210, All My Children, Desperate Housewives, Lie to Me, Glory Daze, CSI:NY, Without a Trace, Passions, Veronica Mars, and 24.