Realities of the Industry
The entertainment industry does a great job of creating an illusion of how it operates, but how does it really work? Learn from top Hollywood filmmakers what really goes on behind the scenes, and how that impacts your career.
Realities of the Industry
Developed by Jason Tomaric, FilmSkills
ABOUT THIS LESSON
Hollywood does a great job of portraying itself as an industry full of parties, expensive dinners, and afternoons spent poolside. But behind this illusion is the reality of a lot of hard work and sacrifice. In this module, we're going to explore the realities of the film industry, as spoken by people who make a living in it.
WHAT YOU WILL LEARN
The odds of making it in Hollywood
How to deal with and manage rejection
How to maintain a live/work balance with friends and family
What kind of working hours to expect
How to ultimately get out of the film industry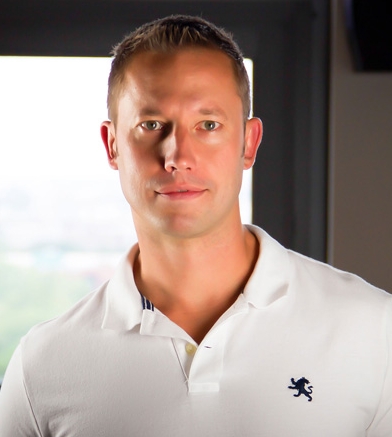 Jason Tomaric
Director, Cinematographer
Los Angeles, California
Jason J. Tomaric is an Emmy, Telly, and CINE Award-winning director and cinematographer of four internationally-distributed feature films, dozens of national television commercials, music videos, and the largest film training content library in the world, published author of 8 books - used in many top universities, and creator of AccuSkills.com, an industry-changing learning management platform.
Jason has worked in Los Angeles and around the world in over 20 countries. His clients include Disney, NBC/Universal, National Geographic, McDonald's, Toyota, Scion, Microsoft, and Paul Mitchell, with narrative work screened at Sundance, Slamdance, and South by Southwest film festivals as well as on Netflix and on all broadcast networks.

Jason has taught and/or guest lectured at some of the nation's most prestigious film schools including UCLA, Columbia College, John Carroll University, Kent State University, San Francisco State, University of Notre Dame, and numerous film festivals.
Jason has written eight industry-defining books, all sold in bookstores, and used in film schools around the world. The American Society of Cinematographers hails Jason's books - "There are no wasted words in Tomaric's tome, which concisely summarizes each facet of the director's craft. It's difficult to think of a step in the process that Tomaric fails to address."
Jason's DVD training series on Hollywood film production have trained filmmakers in over 40 countries, with distributors in Europe, Hong Kong, New York and Australia.
In 2010, Jason launched FilmSkills, which combines the world's largest film training video library with his proprietary learning management system. Adopted by 47 universities within the first year, FilmSkills is now the leading industry-standard training solution for motion picture and television production.
In 2015, Jason launched AccuSkills.com, an industry-changing learning management platform that bridges the gap between academia and industry.
CONTRIBUTORS TO THIS LESSON

Alexa Amin
Executive Editor, Studio System News, and Former VP of Development, Sony Pictures Animation
Alexa Amin is Executive Editor of Studio System News, after having worked as a feature film studio executive since 1999. She most recently served as Vice President of Production at Sony Pictures Animation, where she shepherded OPEN SEASON 2, CLOUDY WITH A CHANCE OF MEATBALLS, and THE SMURFS, which grossed over $500 million worldwide. Prior to Sony, Ms. Amin was Vice President, Production for New Regency/20th Century Fox, where her films included Mr. & MRS. SMITH, THE FANTASTIC MR. FOX and ALVIN AND THE CHIPMUNKS, which also grossed over $500 million worldwide. She was honored as one of the industry's rising young stars in The Hollywood Reporter's Next Generation to Watch. Mrs. Amin is actively involved in educational causes, including Communities in Schools, Milk and Bookies and Determined to Succeed. She was born and raised in Los Angeles, received her B.A. in English from UC Santa Barbara, and currently lives in Los Angeles with her husband and 2 sons.

Andrew Davis
Director: "The Fugitive," "Code of Silence," "Chain Reaction," "Collateral Damage," and "The Guardian"
Born on the south side of Chicago, Illinois, Davis has directed several films using Chicago as a backdrop. He is the son of actor Nathan Davis and Metta Davis and the brother of musician Richard "Richie" Peter Davis co-founder of the cover band Chicago Catz and Jo Ellen Friedman.
After attending Harand Camp of the Theater Arts and Bowen High School, Davis went on to study journalism at the University of Illinois at Urbana-Champaign. It was not long before his interest in civil rights and anti-war issues converged with his growing interest in film-making. Davis was mentored by acclaimed cinematographer Haskell Wexler with whom he worked on Medium Cool and began his film career as a cameraman on blaxploitation films like The Hit Man, Cool Breeze and The Slams in the 1970s.
His first feature film as a director was the semi-biographical story, Stony Island. Davis has gone on to direct such films as The Fugitive, Under Siege, Above the Law (both starring Steven Segal), Code of Silence, Holes, The Package and The Guardian.
Davis also directed the cutscenes for the videogame Splinter Cell: Chaos Theory.

Angela Nicholas
Lifetime Member of The Actors Studio, Actor, "Deadwood," "Washed," "Always Faithful," and "No Sunlight"
Angela Nicholas knew she wanted to be an actress from the age of 5 after watching Gene Kelly perform. After high school she moved to New York to study at the Gene Frankel Theatre and New York University.
Ms. Nicholas is a lifetime member of The Actors Studio and has been in over 20 film productions, and over 10 television shows, including, the Golden Globe winning Deadwood.

Cindy Marty
Emmy-nominated Sound Effects Editor, "Titanic," "Die Hard," "Superbad," "Groundhog Day," and "Bridesmaids;" Winner of Golden Reel Award for Titanic
Cindy Marty has been an Sound Editor since 1985 for Sony Pictures Entertainment. Today her sound editing has be nominated for an Emmy and has won the Gold Reel award for her work on Titanic.
Ms. Marty's pictures, include: Anchorman 2, Bridesmaids, Step Brothers, Forgetting Sarah Marshall, Knocked Up, Something's Gotta Give, Pearl Harbor, As Good As It Gets, Titanic, and Die Hard.

Cristen Carr Strubbe
Line Producer, UPM, "Catch Me if you Can," "Charile Wilson's War," "Ali," and "The Prestige"
Through her company, Pimpernel Productions Inc, Cristen Carr Strubbe provides breakdowns, board and budgeting services for independent and studio majors alike. As a Production Manager Mrs. Carr Strubbe collaborates some of Hollywoods best directors, writers and financiers. Since 2001 she has worked along side Sam Remi, Aaron Sorkin, Christopher Nolan, Sam Mendes, Mike Nicols, Michael Mann and Steven Spielberg. Mrs. Carr Stubbe's credits include: AMERICAN BEAUTY, CATCH ME IF YOU CAN, ALI, CHARLIE' WILSON'S WAR, and THE PRESTIGE.

David Stump, ASC
Academy Award and Emmy-winning cinematographer, "A Quantum of Solace", "Flight Plan", "Fantastic Four", and "X-Men"
David Stump, ASC, works on numerous motion pictures and television productions as Director of Photography, as Visual Effects Director of Photography and as a Visual Effects Supervisor, garnering Emmy nominations and an Academy Award for Scientific and Technical Achievement for Camera Data Capture Techniques. His credits include such projects as James Bond 22 A Quantum of Solace, Flight Plan, Fantastic Four, X-Men 1 & 2, Into the Blue, Garfield, Panic Room, Deep Blue Sea, Batman Forever, Hollow Man, Men of Honor, Stuart Little, The Sphere, Contact, Batman & Robin, Mars Attacks, Executive Decision, Stargate, Free Willy, and What Love Is, among others.
A member of the Producer's Guild of America (PGA), the Visual Effects Society (VES), the Society of Motion Picture & Television Engineers (SMPTE), the Academy of Motion Picture Arts and Sciences (AMPAS), and the Academy of Television Arts & Sciences (ATAS), Stump has been involved in Digital Visual Effects for over 20 years, since the advent of Computer Generated Images for film. He has also been involved in shooting High Definition images for many years and has been an advisor and consultant to numerous HD camera manufacturers. In 2001 he was accepted for full membership into the American Society of Cinematographers, where he is currently chairman of the Camera Subcommittee of the ASC Technical Committee. His work there helps to shape the future of digital cinematography, by bringing together working cinematographers with the builders of their tools. He is currently working on a book that will demystify digital and high definition cinematography.


Ed Joyce
Gaffer, National Geographic, "Fred and Vinnie," and "Smiley"
Ed Joyce is a Los Angeles-based gaffer whose credits include National Geographic

Eve Light Honthaner
Production manager "Titanic", "Tropic Thunder", "Just Married", "Joy Ride", and "In Dreams"
Eve Honthaner has been working in the entertainment industry in the field of production management for many years. Curently a production manager at Dreamworks, some of her credits include: Titanic, Tropic Thunder, Just Married, Joy Ride and In Dreams. In addition to teaching at the University of Southern California's Summer Program, she's been an instructor at The International Film & TV Workshops in Rockport, Maine and she is the founder of the Los Angeles-based networking organization Film Industry Network. She's also the author of the industry bible, The Complete Film Production Handbook.

Frank Salvino
Post-Production Supervisor, "The Grey," "I am Sam," "Little Children," and "17 Again"
Frank Salvino graduated the University of Kentucky with a BA in Telecommunications and was the VP of feature post-production for New Line Cinema for nine years.
More recently he has served as the post-production supervisor for The Grey, starring Liam Neeson, I Am Sam, starring Sean Penn and Michelle Pfeiffer, and Little Children with Kate Winslet and Jennifer Connelly.

Jenn Carroll
Script Coordinator "Breaking Bad, "Just Call Saul"
While obtaining her BA in Film and Television from Boston University, Jenn Carroll interned in Los Angeles on the soap "General Hospital" and the Adult Swim comedy, "Children's Hospital." After graduating she worked as an office production assistant on TNT's "Men of a Certain Age," which led to her becoming the script coordinator on "Breaking Bad." Currently she works as Vince Gilligan's assistant on the set of AMC's "Better Call Saul."

Jim Lang
Composer, "Ransom," "Dinosaur Train," "Hey Arnold!"

Josh McLaglen
Producer "X-Men," DGA Award Nominated 1st Assistant Director, "Titanic," "Avatar," "X-Men: First Class," "The Polar Express," and "Real Steel"
Josh McLaglen graduated from UCLA in 1980 with a major in History. After working with his father, director Andrew McLaglen, as a stuntman and a production assistant, he joined the DGA in 1984. He worked as a 2nd AD with his mentor Duncan Henderson on several films. In 1987 he became a 1st AD on the TV mini series, AMERIKA, and his current film, REAL STEEL, marks Josh's 40th film as a First Assistant Director. In 2002, he started working in a dual capacity as a Co-Producer/1st AD and now works as an Executive Producer/1st AD. Josh has had the pleasure of working with accomplished directors such as current DGA President: Taylor Hackford, as well as Robert Zemeckis, Francis Lawrence, Michael Bay, Shawn Levy and James Cameron. He's been nominated twice for the DGA Award: AVATAR in 2009 and TITANIC which he won in 1997. Josh is one of the industry's pioneers of the motion capture technology and has the distinct honor of having the two highest grossing films of all time: #1 (Avatar) and #2 (Titanic) on his resume.

Kevin Kaska
Composer, Orchestrator "The Dark Knight," "Inception," "Man of Steel," "Anchorman 2," "The Lone Ranger," "Life of Pi," "Battleship," "Transformers: Dark of the Moon"
American composer, arranger, record producer, and conductor, Kevin Kaska is one of America's leading young musical talents. His orchestral compositions, arrangements, and orchestrations have been played by over 50 symphony orchestras worldwide, including John Williams and Keith Lockhart with theBoston Pops Orchestra, Saint Louis Symphony, London Symphony Orchestra (five CDs), Royal Scottish National Orchestra (recorded on CD),New Zealand Symphony Orchestra (recorded on CD), Maynard Ferguson and his Big Bop Nouveau Band, Skitch Henderson and the New York Popsat Carnegie Hall.
In 2012 Kevin Kaska orchestrated music on the Academey Award winning film score Life of Pi. Film composer John Debney asked Kaska to orchestrate his music into a 70 minute concert choral symphony based on the themes he wrote for the Mel Gibson film, The Passion of the Christ (Academy Award nominated score). Kevin Kaska also orchestrates for film composer Hans Zimmer, including The Dark Knight and The Dark Knight Rises.
Kevin Kaska is one of the few musicians to hold a Guiness Book of World Records. The World Harp Congress commissioned Kaska for a work that was premiered with the largest harp ensemble in recorded history. Kaska conducted the concert of 232 harps in Amsterdam, July, 2008.
His work includes: Inception, The Amazing Spider-Man 2, Sherlock Holmes 1 & 2, ParaNorman, Savages, Step Brothers, the 2012 Oscars, and the mini-series The Pacific.

Lance Fisher S.O.C.
Camera Operator, "House M.D.", "Blade: Trinity", "The Shield"
Lance Fisher is a camera oerator and member of the S.O.C. His extensive credits include House M.D., Krog, The Shield, Jonas, Las Vegas, Blade: Trinity, Paycheck, Dark Angel, Level 9, Scream 3, Godzilla, Chicago Hope, and Party of Five.

Maria Battles Campbell
2nd Assistant Director, "Avatar", "Reel Steel", "X-Men: First Class", and "Boogie Nights"
Days after graduating from the DGA Assistant Director's Training Program in 1996, Maria began her first of many features & TV shows as a 2nd AD on the acclaimed film "Boogie Nights" directed by Paul Thomas Anderson. Throughout the next several years, Maria worked with some of the best 1st AD's in the business & such esteemed directors as Mike Nichols, William Friedkin, Ang Lee, Francis Lawrence, Robert Zemeckis & James Cameron. But it was Maria's experience as Key 2nd on the ground-breaking "Avatar", which taught her the most detailed elements of filmmaking & VFX, especially as her role changed to 1st AD for Additional Photography & 2nd Units. Most recently, Maria just completed her role as Key 2nd AD for her long-time mentor & 1st AD Josh McLaglen on Director Shawn Levy's "Real Steel".

Mike Fantasia
Location Manager, "Indiana Jones 4," "Catch Me if You Can," "Jerry Maguire," "The Terminal," and "Heat"
Mike Fantasia is a Los Angeles-based location manager. Having had gotten his start on Steven Spielberg's Always, Mike has continued to work on numerous feature films, including The Green Hornet, Indiana Jones 4, 3:10 to Yuma, Fracture, Memoirs of a Geisha, The Terminal, Seabiscuit, Catch Me if You Can, The One, Blow, Girl, Interrupted, The Virgin Suicides, A Night at the Roxbury, Jerry Maguire, Heat, Free Willy, Free Willy 2, The River Wild, A River Runs Through It, and Always.

Mike Musteric
2nd Assistant Director, "Lost," "Avatar," "X-Men: First Class," "Momento," and "Real Steel"
Mike Musteric is a Los Angeles-based 2nd Assistant director with credits on Lost, The Last Sentinel, Momento, Children of the Corn V.

Noelle Green
Supervising Production Coordinator "Spiderman 3," "Memoirs of a Geisha," "The Terminal," "Solaris," and "Legally Blond"
After graduating from USC, Noelle Green's production coordination career took off. She has worked alongside some of the greats, including: Robert Zemeckis, Cameron Crowe, Gus Van Sant, Steven Soderbergh, and Steven Spielberg. Ms. Green's credits, include: SPIDERMAN 3, MEMOIRS OF A GEISHA, LEGALLY BLONDE, ALMOST FAMOUS, CONTACT, SOLARIS, IRON MAN 2, INDIANA JONES AND THE KINGDOM OF THE CRYSTAL SKULL, THE TERMINAL, and THE X-FILES.

Richard Middleton
Line Producer, Executive Producer of the Academy-Award-winning "The Artist," "Hitchcock"
Richard Middleton is a producer and production manager, known for The Artist, I Love You Phillip Morris and Hitchcock.

Rick Taylor
Camera Operator, "Don Jon", "The Price of Happiness", "Timecode", "Perfect Game", "Team Knight Rider", "Ghostbusters" and "He-Man"
Rick Taylor is a Los-Angeles based Camera Operator and Cinematographer whose credits include On the Lot, The Price of Happiness, Timecode, Perfect Game, Team Knight Rider, Ghostbusters and He-Man

Rob Bowman
Four-time Emmy Nominated Director, "The X-Files," and Executive Producer, "Castle"
Rob Bowman has produced and/or directed episodes of nearly 40 television series and movies and films for the cinema. He earned four consecutive Emmy nominations for The X-Files. A short list of his diverse credits includes the television series StarTrek: The Next Generation, Parker Lewis, The A-Team and Castle.

Stephen Marinaccio
Line Producer, "America's Next Top Model," "Headless Horseman," "Trade of Innocents," and "The Counselor"
Stephen Marinaccio picked up his first camera at the age of 8 and immediately knew that he wanted to be a filmmaker. He studied tirelessly through high school and college to learn the history and techniques of the medium. With 20 years of experience working in various positions on over 45 feature films he has acquired the knowledge it takes to line produce.
In 2001, James Cameron gave Marinaccio his first break. He was upgraded to UPM on the Mexico shoot for Ghosts of the Abyss. From there, he started working as a UPM on independent features and was soon accepted as a member of the Director's Guild of America as a Unit Production Manager.
Soon after, Steve McEveety (Passion of the Christ, Braveheart) hired him to oversee all production and post for feature films at Mpower Pictures, including The Stoning of Soraya M. and the recently released Snowmen. While at Mpower Pictures, Marinaccio was given the opportunity to assist with development, marketing and awards campaigning, further increasing his understanding of the business side.
In early 2009, Marinaccio started his own company, More Nachos Entertainment. MNE is working on various properties in the video game world, comic book channels and even the Los Angeles stage scene.

Steve Skrovan
Two-time Emmy Award-winning Executive Producer, "Everybody Loves Raymond," and Writer, "Seinfeld"
Steve Skrovan has had an eclectic career in show business as a stand-up comedian, actor, television writer and film director. Originally from Cleveland, Ohio, and a graduate of Yale University, Steve began his career as a stand-up comedian in New York City during what is now referred to as the "Comedy Boom" of the '80s. After moving to Los Angeles at the end of that decade, he segued from stand-up into comedy writing when Larry David gave him his first writing job on "Seinfeld."
Steve subsequently landed on the first season of "Everybody Loves Raymond," where he stayed for the entire nine-year run of the series, rising to the level of executive producer and garnering two Emmy Awards. After Raymond, he has been on the staffs of "'Til Death," starring Brad Garrett and "Hank," starring Kelsey Grammer. Currently, he is a co-executive producer on "Hot In Cleveland," starring Betty White. In film, Steve directed the critically acclaimed, Sundance Grand Jury nominated, and Oscar short-listed documentary on the life and career of Ralph Nader entitled "An Unreasonable Man." Steve made his narrative directorial debut with the feature "Fred and Vinnie," which is currently on the festival circuit.

Tomlison Holman
Academy-Award winning inventor of THX, Director of Audio at Apple
Tomlinson Holman is an audio engineer whose Tom Holman eXperiment evolved into the THX sound certification system, which uses numerous criteria to ensure that sound mixed for motion pictures is faithfully reproduced in movie theaters. First introduced in 1983 and named for Holman's initials and his then-boss George Lucas's first film, THX 1138, THX technology is now used in major playhouses, sound mixing studios, and advanced home and auto sound systems. Holman is also the developer of the 10.2 surround sound system, and co-founder of TMH Corporation and Surround Professional magazine. He designed the technical infrastructure of Lucas's Skywalker Ranch and Skywalker Sound post-production facility.

Veronique Vowell
Location Manager, "Cold Case," "Curb Your Enthusiasm," "Nick of Time," and "Encino Man"
Veronique Vowell is a working location manager in Los Angeles, CA. Having ahd worked in both feature films and television series, Veronique's experience and talent has benefited such projects as Cold Case, Curb Your Enthusiasm, The Banger Sisters, First Monday, Dead Last, The Replacements, Nick of Time, Richie Rich, Angels in the Outfield, Encino man, Tango & Cash, and many others.