Packaging Your Movie
Learn how to choose the right actors for your movie, work with distributors in the development process, determine the value of your creative talent, how to attract top-tier talent, and ultimately make your movie attractive to distributors and audiences.
Packaging Your Movie
Developed by Jason Tomaric, FilmSkills
ABOUT THIS LESSON
The three questions distributors will ask you about your movie are, "Who's in it?" "Who's in it?" and "Who's in it?" Actors, like stocks, have a value that impact the salability of your movie – the more well-known the actor, the better your sales.
In this module you will learn how to choose the right actors for your movie, work with distributors in the development process, determine the value of your creative talent, how to attract top-tier talent, and ultimately make your movie attractive to distributors and audiences.
Use star power to shine the spotlight on your movie with the right casting.
29:29 video that walks you through the packaging process
Illustrated companion guide
WHAT YOU WILL LEARN
What is a film package
How to package actors
How to package a director
How an agency builds a package
How to shop the package when its complete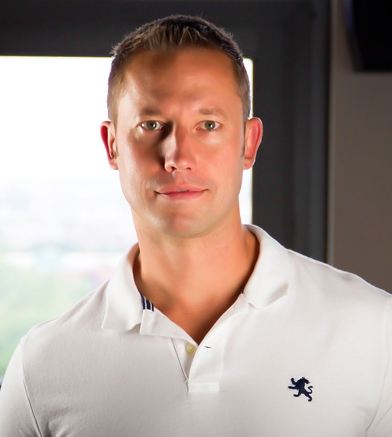 Jason Tomaric
Director, Cinematographer
Los Angeles, California
Jason J. Tomaric is an Emmy, Telly, and CINE Award-winning director and cinematographer of four internationally-distributed feature films, dozens of national television commercials, music videos, and the largest film training content library in the world, published author of 8 books - used in many top universities, and creator of AccuSkills.com, an industry-changing learning management platform.
Jason has worked in Los Angeles and around the world in over 20 countries. His clients include Disney, NBC/Universal, National Geographic, McDonald's, Toyota, Scion, Microsoft, and Paul Mitchell, with narrative work screened at Sundance, Slamdance, and South by Southwest film festivals as well as on Netflix and on all broadcast networks.

Jason has taught and/or guest lectured at some of the nation's most prestigious film schools including UCLA, Columbia College, John Carroll University, Kent State University, San Francisco State, University of Notre Dame, and numerous film festivals.
Jason has written eight industry-defining books, all sold in bookstores, and used in film schools around the world. The American Society of Cinematographers hails Jason's books - "There are no wasted words in Tomaric's tome, which concisely summarizes each facet of the director's craft. It's difficult to think of a step in the process that Tomaric fails to address."
Jason's DVD training series on Hollywood film production have trained filmmakers in over 40 countries, with distributors in Europe, Hong Kong, New York and Australia.
In 2010, Jason launched FilmSkills, which combines the world's largest film training video library with his proprietary learning management system. Adopted by 47 universities within the first year, FilmSkills is now the leading industry-standard training solution for motion picture and television production.
In 2015, Jason launched AccuSkills.com, an industry-changing learning management platform that bridges the gap between academia and industry.
CONTRIBUTORS TO THIS LESSON

Andrew Davis
Director: "The Fugitive," "Code of Silence," "Chain Reaction," "Collateral Damage," and "The Guardian"
Born on the south side of Chicago, Illinois, Davis has directed several films using Chicago as a backdrop. He is the son of actor Nathan Davis and Metta Davis and the brother of musician Richard "Richie" Peter Davis co-founder of the cover band Chicago Catz and Jo Ellen Friedman.
After attending Harand Camp of the Theater Arts and Bowen High School, Davis went on to study journalism at the University of Illinois at Urbana-Champaign. It was not long before his interest in civil rights and anti-war issues converged with his growing interest in film-making. Davis was mentored by acclaimed cinematographer Haskell Wexler with whom he worked on Medium Cool and began his film career as a cameraman on blaxploitation films like The Hit Man, Cool Breeze and The Slams in the 1970s.
His first feature film as a director was the semi-biographical story, Stony Island. Davis has gone on to direct such films as The Fugitive, Under Siege, Above the Law (both starring Steven Segal), Code of Silence, Holes, The Package and The Guardian.
Davis also directed the cutscenes for the videogame Splinter Cell: Chaos Theory.

Anne Marie Gillen
Executive Producer, "Fried Green Tomatoes," former COO of Morgan Freeman's Revelations Entertainment
Anne Marie Gillen, CEO of Gillen Group, LLC is an independent Producer whose goal is to develop and produce commercially successful entertainment that expresses heart and enlightens the human experience. She is extensively experienced in motion picture and television development and has exceptional relationships with studios, international distributors, production and acting talent.

Presently Anne Marie's film slate includes the recently released Cabin 14 Production Into Temptation starring Kristin Chenoweth and Jeremy Sisto; she is producing The Schwa Was Here based on the bestselling Young Adult novel written by Neal Shusterman; and developing and producing Charlie's Place with director Thomas Carter (Save the Last Dance, Coach Carter, Swing Kids). In Fall 2010 Ms. Gillen released her first book – the 3rd edition of The Producer's Business Handbook – through Focal Press and co-branded by Variety.
Ms. Gillen is a lecturer and panelist and gives workshop seminars for such organizations as: International Institute of Film Financing (IIFF), Show Biz Expo, Screenwriters Expo, UCLA Film School, USC Film School, Chapman University, Act One Producer Program, Century City Chamber of Commerce Entertainment Symposiums, Independent Feature Project seminars in New York, Minneapolis and Cannes, France, California Lawyers for the Arts, Women In Film, and Playback.
From 2002 – May 2006, Anne Marie was consulting to Entertainment Business Group (EBG) as their President, Development & Production, an independent motion picture and television funding, global rights sales, research, analysis and business services entity.
From 1996 – 2001, Anne Marie was the Chief Operating Officer of Morgan Freeman's company, Revelations Entertainment. She led the company in the strategic financing and distribution of Revelations' projects. During her tenure, Revelations Entertainment produced Along Came the Spider for Paramount; developed Port Chicago Mutiny for NBC Network; and developed, independently financed and produced Under Suspicion starring Morgan Freeman and Gene Hackman for Sony Premiere DVDs/Lions Gate.
Prior to her tenure at Revelations Entertainment, Anne Marie was co-founder and CEO of Electric Shadow Productions, and it's Chair. Electric Shadow fully financed, and Anne Marie was the Executive Producer of its first feature, Fried Green Tomatoes which was released by Universal and starred Kathy Bates and Jessica Tandy. This picture earned over $200 million worldwide and was nominated for two Academy Awards and three Golden Globes.
She came to Electric Shadow Productions from Hemdale Releasing Corporation where she was Vice President of Acquisitions and Ancillary Sales. During her tenure, Hemdale was one of the leading independent film companies producing such films as: Platoon winner of Best Picture and Best Director, Hoosiers, The Last Emperor winner of nine Academy Awards including Best Picture, Director and Screenplay.

Barbara Doyle
Chair of Chapman University Film Department
Barbara Freedman Doyle has been active in film production and film education for more than 20 years. She began her film career at Creative Communications, in Boston, producing promotional films for non-profit clients and political campaigns, then moved to Los Angeles where she soon became the Assistant to the Senior VP of Worldwide Production at Tri-Star Pictures. During her five years at Tri-Star she was involved in the administration and organization of over forty feature films.
Barbara left Tri-Star to work in production on national commercial spots, music videos, network television movies, and feature films. She was Production Supervisor on television movies for the Disney Channel, NBC Productions, Hearst Entertainment, HBO, Showtime and Hallmark and worked on feature films for 20th Century Fox, Interscope, and Warner Brothers. She was Production Supervisor on the films "Two If By Sea" with Sandra Bullock and Denis Leary (Morgan Creek Productions), and "Lost and Found" with David Spade (Alcon Entertainment).
In 1999, Barbara became an Associate Dean at the prestigious American Film Institute. She left the AFI in 2002, and in 2003, while a Chair at Brooks Institute of Photography's Motion Picture/Video program, she served as Line Producer on the BBC/Granada Television documentary, Martin Scorsese's British Cinema.
Barbara joined the team at MPS Productions in 2003, as Line Producer of the Kaiser film project, On the Same Side. She produces and consults for the company on feature film and documentary projects, and is currently on the faculty at Chapman University's Dodge College of Film and Media Arts. She is a frequent guest lecturer at colleges and universities specializing in film studies, and is working on her first book, Surviving the Business and Politics of Making Your Feature Film-the Answer Book For First-Time Filmmakers.

Jason J. Tomaric
Emmy-winning director/Cinematographer
Jason J.Tomaric is a multiple Emmy, Telly and CINE Award-winning director and cinematographer. With four feature films, sixty commercials, music videos and an educational DVD series on the market, Jason's approach to filmmaking has made for a successful, fulfilling career. Jason has worked in over 20 countries as a director and has taught at some of the nation's most prestigious film schools including UCLA and the New York Film Academy. Jason's book, "Filmmaking"(Focal Press) is available in bookstores worldwide.
Jason is also the creator of FilmSkills.

Lloyd Kaufman
President, Troma Entertainment, Chairman International Film and Television Association
Entertainment industry veteran Lloyd Kaufman was elected chairman of the Independent Film & Television Alliance (IFTA), the global trade association of independent distributors and producers of motion picture and television programming, in September 2007. With more than 40 years of experience in the world of independent film, having dealt with literally every aspect of the business, Kaufman embodies IFTA's creative, visionary and entrepreneurial spirit.
Since 1991, Mr. Kaufman has served on and contributed to the IFTA Board of Directors and Executive Committee in numerous capacities. A pioneer in new media who recognizes the value and potential new technology provides to the independent community, Mr. Kaufman is a leading proponent of maintaining "net neutrality" so that independent filmmakers and distributors are not left out of the promise and benefits of the Internet. To that end, he was asked by IFTA's Board of Directors to help create and chair the Alliance's New Technologies Opportunities Committee, which explores video distribution over the Internet, telephony, etc. and identifies avenues by which independents may realize new revenue from the emerging media.

Mr. Kaufman also is president of New York-based production and distribution company Troma Entertainment, which he and partner Michael Herz founded in 1974 shortly after they graduated from Yale University. In 35 years, Mr. Kaufman and Mr. Herz have built Troma up to legendary status as a bastion of true independence and a strong consumer brand through a visionary body of work that has had a huge impact on pop culture and today's mainstream filmmaking. New York Post film critic Lou Lumenick recently wrote that Mr. Kaufman "has been cited as a major influence by Peter Jackson, Quentin Tarantino and Takashi Miike, among others." Other writers and directors who have cited Mr. Kaufman as a major influence include Sam Raimi, James Gunn, Kevin Smith and Eli Roth, to name a few. In addition, Mr. Kaufman has mentored many young independent filmmakers and Troma movies or releases have given numerous now-famous talent their first start in the film industry, including Trey Parker and Matt Stone, Samuel L. Jackson, Kevin Costner, Oliver Stone, Marisa Tomei, Vincent D'Onofrio, and Jenna Fisher. Other major figures whose first work appears in a Troma film include Robert DeNiro, Dustin Hoffman and Carmen Electra.

Rob Bowman
Four-time Emmy Nominated Director, "The X-Files," and Executive Producer, "Castle"
Rob Bowman has produced and/or directed episodes of nearly 40 television series and movies and films for the cinema. He earned four consecutive Emmy nominations for The X-Files. A short list of his diverse credits includes the television series StarTrek: The Next Generation, Parker Lewis, The A-Team and Castle.

Suzanne Lyons
BAFTA-winning Producer, "The Calling," "The Heart is Deceitful Above All Things," and "Undertaking Betty"
SUZANNE LYONS has over 25 years experience in television and film. She was VP of Marketing and Promotions for a Canadian TV Network and while there she created, produced and directed news and series programming and has won numerous awards for her work. In 1999 Ms. Lyons co-founded Snowfall Films and Snowfall has produced or executive produced eight movies, including British comedy UNDERTAKING BETTY (aka "PLOTS WITH A VIEW") with actors Brenda Blethyn, Alfred Molina, Naomi Watts, Lee Evans and Christopher Walken and British director Nick Hurran. Miramax is the domestic distributor. UNDERTAKING BETTY has won a BAFTA award and in now being turned into a Broadway musical. Snowfall Films produced a British/Canadian co-production thriller titled JERICHO MANSIONS staring James Caan, Genevieve Bujold, Maribel Verdu and Jennifer Tilly with Spanish director Alberto Sciamma. JERICHO MANSIONS was an official selection at the Montreal Film Festival.

Wayne Fitterman
Head of Production, William Morris Endeavor
Wayne Fitterman leads the WME's Production Department, one the top five most powerful talent agencies in the world. His clients have included, Oscar-winning cinematographers Robert Elswit (There Will Be Blood) and Andrew Lesnie (The Lord of the Rings), producer Ron Bozman (The Silence of the Lambs), production designer Grant Major (The Lord of the Rings), costume designers Jenny Beavan (A Room With a View) and Mark Bridges (The Artist), editor Anne Coates (Lawrence of Arabia) and visual effects supervisor Jim Rygiel (The Lord of the Rings).