Creating a Shotlist
Learn how to create a shot list, location requirements, how to decide your shots, the elements in a shotlist, how the shot lists are used to schedule and budget a film, and to prepare for days when you go over schedule or over budget.
Creating a Shotlist
Developed by Jason Tomaric, FilmSkills
ABOUT THIS LESSON
We are sure you've heard the saying, "failing to plan is planning to fail." This simple phrase could never be more true then when discussing the direction of a movie. One way to fail is to walk on set without a shot list - one of the most vital tools a director uses to communicate with his crew.

In this module, you will learn how to create a shotlist, location requirements, how to decide your shots, the elements in a shotlist, how the shotlists are used to schedule and budget a film, and to prepare for days when you go over schedule or over budget.
Make a killer shot list that supports the integrity of your vision while giving the crew the tools they need to execute your plan.
17:48 video that walks you through the process of making a shotlist

Illustrated companion guide

Sample Shotlists

Excel shotlist template
WHAT YOU WILL LEARN
What is a shotlist?
How are the elements that make up a shotlist?
How the crew uses the shotlist when scheduling and budget the production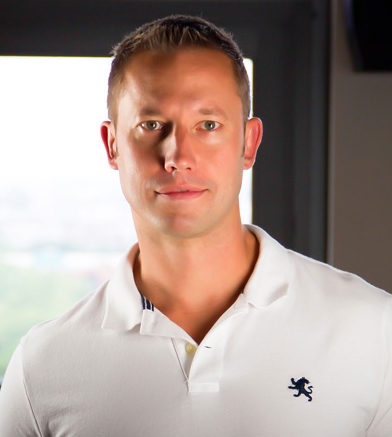 Jason Tomaric
Director, Cinematographer
Los Angeles, California
Jason J. Tomaric is an Emmy, Telly, and CINE Award-winning director and cinematographer of four internationally-distributed feature films, dozens of national television commercials, music videos, and the largest film training content library in the world, published author of 8 books - used in many top universities, and creator of AccuSkills.com, an industry-changing learning management platform.
Jason has worked in Los Angeles and around the world in over 20 countries. His clients include Disney, NBC/Universal, National Geographic, McDonald's, Toyota, Scion, Microsoft, and Paul Mitchell, with narrative work screened at Sundance, Slamdance, and South by Southwest film festivals as well as on Netflix and on all broadcast networks.

Jason has taught and/or guest lectured at some of the nation's most prestigious film schools including UCLA, Columbia College, John Carroll University, Kent State University, San Francisco State, University of Notre Dame, and numerous film festivals.
Jason has written eight industry-defining books, all sold in bookstores, and used in film schools around the world. The American Society of Cinematographers hails Jason's books - "There are no wasted words in Tomaric's tome, which concisely summarizes each facet of the director's craft. It's difficult to think of a step in the process that Tomaric fails to address."
Jason's DVD training series on Hollywood film production have trained filmmakers in over 40 countries, with distributors in Europe, Hong Kong, New York and Australia.
In 2010, Jason launched FilmSkills, which combines the world's largest film training video library with his proprietary learning management system. Adopted by 47 universities within the first year, FilmSkills is now the leading industry-standard training solution for motion picture and television production.
In 2015, Jason launched AccuSkills.com, an industry-changing learning management platform that bridges the gap between academia and industry.
CONTRIBUTORS TO THIS LESSON

Andrew Davis
Director: "The Fugitive," "Code of Silence," "Chain Reaction," "Collateral Damage," and "The Guardian"
Born on the south side of Chicago, Illinois, Davis has directed several films using Chicago as a backdrop. He is the son of actor Nathan Davis and Metta Davis and the brother of musician Richard "Richie" Peter Davis co-founder of the cover band Chicago Catz and Jo Ellen Friedman.
After attending Harand Camp of the Theater Arts and Bowen High School, Davis went on to study journalism at the University of Illinois at Urbana-Champaign. It was not long before his interest in civil rights and anti-war issues converged with his growing interest in film-making. Davis was mentored by acclaimed cinematographer Haskell Wexler with whom he worked on Medium Cool and began his film career as a cameraman on blaxploitation films like The Hit Man, Cool Breeze and The Slams in the 1970s.
His first feature film as a director was the semi-biographical story, Stony Island. Davis has gone on to direct such films as The Fugitive, Under Siege, Above the Law (both starring Steven Segal), Code of Silence, Holes, The Package and The Guardian.
Davis also directed the cutscenes for the videogame Splinter Cell: Chaos Theory.

Bethany Rooney
Critically acclaimed Director, "Brothers and Sisters", "Grey's Anatomy", "Desperate Housewives", and "Private Practice"
In an environment where less than ten percent of dramas on television are directed by women, Bethany Rooney has enjoyed a long and esteemed career. She has directed over one hundred and fifty episodes of prime-time network shows, including Grey's Anatomy, Desperate Housewives, Brothers and Sisters, and Private Practice. For cable television, she has directed In Plain Sight, Weeds, and Drop Dead Diva. She began her directing career on the 1980's iconic television show, St. Elsewhere, where she had served as associate producer.
She has also directed eight television movies, including three Danielle Steel adaptations for NBC. Her movies have earned reviews such as the following from Variety: "Bethany Rooney's sensitive direction makes for some vivid and understated moments," and the Hollywood Reporter noted her "carefully paced and involving direction (featuring) magnificent acting." She has directed Oscar winners and contenders Denzel Washington, Hilary Swank, Mary Tyler Moore, Angela Bassett, George Clooney, Alfre Woodard, Felicity Huffman, Sally Field, and Robert Downey Jr., among many others. She is also the author of The Director Tells the Story.

Jason J. Tomaric
Emmy-winning director/Cinematographer
Jason J.Tomaric is a multiple Emmy, Telly and CINE Award-winning director and cinematographer. With four feature films, sixty commercials, music videos and an educational DVD series on the market, Jason's approach to filmmaking has made for a successful, fulfilling career. Jason has worked in over 20 countries as a director and has taught at some of the nation's most prestigious film schools including UCLA and the New York Film Academy. Jason's book, "Filmmaking"(Focal Press) is available in bookstores worldwide.
Jason is also the creator of FilmSkills.

Josh McLaglen
Producer "X-Men," DGA Award Nominated 1st Assistant Director, "Titanic," "Avatar," "X-Men: First Class," "The Polar Express," and "Real Steel"
Josh McLaglen graduated from UCLA in 1980 with a major in History. After working with his father, director Andrew McLaglen, as a stuntman and a production assistant, he joined the DGA in 1984. He worked as a 2nd AD with his mentor Duncan Henderson on several films. In 1987 he became a 1st AD on the TV mini series, AMERIKA, and his current film, REAL STEEL, marks Josh's 40th film as a First Assistant Director. In 2002, he started working in a dual capacity as a Co-Producer/1st AD and now works as an Executive Producer/1st AD. Josh has had the pleasure of working with accomplished directors such as current DGA President: Taylor Hackford, as well as Robert Zemeckis, Francis Lawrence, Michael Bay, Shawn Levy and James Cameron. He's been nominated twice for the DGA Award: AVATAR in 2009 and TITANIC which he won in 1997. Josh is one of the industry's pioneers of the motion capture technology and has the distinct honor of having the two highest grossing films of all time: #1 (Avatar) and #2 (Titanic) on his resume.

Randal Kleiser
Director, "Grease," "Blue Lagoon," "Flight of the Navigator," "Getting It Right," "Lovewrecked" and "It's My Party"
Randal Kleiser's first feature Grease is the most successful movie musical ever made. Other credits include The Blue Lagoon, The Boy in the Plastic Bubble, Summer Lovers, Flight of the Navigator, White Fang, North Shore, Getting It Right, Lovewrecked and It's My Party.
In 2007, his USC Thesis film Peege was selected by the Library of Congress to be added to the National Registry. Working in 70mm 3-D, he directed Honey, I Shrunk the Audience, which has been running for over a decade at the Disney Parks in Anaheim, Orlando, Tokyo, and Paris.
This led to the US Government signing him to develop a 360 degree hi-def simulator to train soldiers to deal with Improvised Explosive Devices in the current war in Afghanistan.
With George Lucas, he recently released a 2 DVD set, "USC School of Cinematic Arts presents the Nina Foch Course for Filmmakers and Actors".
In 2010 he was elected to the Science and Technology Committee of the Academy of Motion Picture Arts and Sciences.

Rob Bowman
Four-time Emmy Nominated Director, "The X-Files," and Executive Producer, "Castle"
Rob Bowman has produced and/or directed episodes of nearly 40 television series and movies and films for the cinema. He earned four consecutive Emmy nominations for The X-Files. A short list of his diverse credits includes the television series StarTrek: The Next Generation, Parker Lewis, The A-Team and Castle.

Stephen Marinaccio
Line Producer, "America's Next Top Model," "Headless Horseman," "Trade of Innocents," and "The Counselor"
Stephen Marinaccio picked up his first camera at the age of 8 and immediately knew that he wanted to be a filmmaker. He studied tirelessly through high school and college to learn the history and techniques of the medium. With 20 years of experience working in various positions on over 45 feature films he has acquired the knowledge it takes to line produce.
In 2001, James Cameron gave Marinaccio his first break. He was upgraded to UPM on the Mexico shoot for Ghosts of the Abyss. From there, he started working as a UPM on independent features and was soon accepted as a member of the Director's Guild of America as a Unit Production Manager.
Soon after, Steve McEveety (Passion of the Christ, Braveheart) hired him to oversee all production and post for feature films at Mpower Pictures, including The Stoning of Soraya M. and the recently released Snowmen. While at Mpower Pictures, Marinaccio was given the opportunity to assist with development, marketing and awards campaigning, further increasing his understanding of the business side.
In early 2009, Marinaccio started his own company, More Nachos Entertainment. MNE is working on various properties in the video game world, comic book channels and even the Los Angeles stage scene.