Callbacks
Learn how to conduct the second and third auditions, what to do after the auditions, recognize danger signs in actors, and how to prepare the actors for the next step: the rehearsals.
Callbacks
Developed by Jason Tomaric, FilmSkills
ABOUT THIS LESSON
Once you've finished the first audition, you should have a list of 4-5 actors who could play each role. How do you choose the best actor? What factors should you consider before making this critical choice?
In this module, you will learn how to conduct the second and third auditions, what to do after the auditions, recognize danger signs in actors, and how to prepare the actors for the next step: the rehearsals.
11:12 video on how to conduct the callbacks, or second audition
Companion resource guide
WHAT YOU WILL LEARN
How to conduct the second audition
How to conduct the third audition
What to do after the final audition
How to make the final casting choice
How to work with the casting director to find the best actor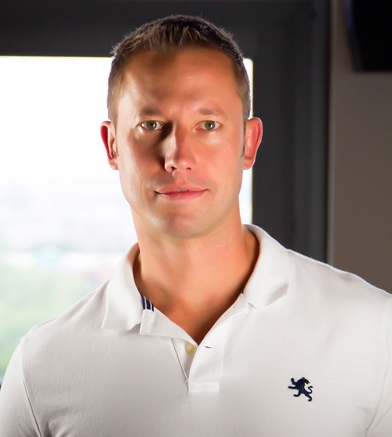 Jason Tomaric
Director, Cinematographer
Los Angeles, California
Jason J. Tomaric is an Emmy, Telly, and CINE Award-winning director and cinematographer of four internationally-distributed feature films, dozens of national television commercials, music videos, and the largest film training content library in the world, published author of 8 books - used in many top universities, and creator of AccuSkills.com, an industry-changing learning management platform.
Jason has worked in Los Angeles and around the world in over 20 countries. His clients include Disney, NBC/Universal, National Geographic, McDonald's, Toyota, Scion, Microsoft, and Paul Mitchell, with narrative work screened at Sundance, Slamdance, and South by Southwest film festivals as well as on Netflix and on all broadcast networks.

Jason has taught and/or guest lectured at some of the nation's most prestigious film schools including UCLA, Columbia College, John Carroll University, Kent State University, San Francisco State, University of Notre Dame, and numerous film festivals.
Jason has written eight industry-defining books, all sold in bookstores, and used in film schools around the world. The American Society of Cinematographers hails Jason's books - "There are no wasted words in Tomaric's tome, which concisely summarizes each facet of the director's craft. It's difficult to think of a step in the process that Tomaric fails to address."
Jason's DVD training series on Hollywood film production have trained filmmakers in over 40 countries, with distributors in Europe, Hong Kong, New York and Australia.
In 2010, Jason launched FilmSkills, which combines the world's largest film training video library with his proprietary learning management system. Adopted by 47 universities within the first year, FilmSkills is now the leading industry-standard training solution for motion picture and television production.
In 2015, Jason launched AccuSkills.com, an industry-changing learning management platform that bridges the gap between academia and industry.
THIS LESSON HAS BEEN UPDATED BY
CONTRIBUTORS TO THIS LESSON

Alison Buck
Casting Director, "The Last Bear," "Low Grounds," "Pig," "Spotlight," and "Hey Vendor!"
Alison is a Los Angeles-based casting director with numerous credits including The Last Bear, Low Grounds, Pig, Spotligh, Hey Vendor!, The Priec of Happiness as well as numerous comercials.

Anthony Ray Parker
Actor, "The Matrix," "The Marine", Hercules: The Legendary Journeys", and "Xena: Warrior Princess"
Anthony Ray Parker is an American actor who was born in Saginaw, Michigan, USA, and currently resides in Los Angeles, California. For years during the late 1990s and early 2000s, Parker settled in New Zealand and had a prominent career on television in various shows as Suzanne Paul's sidekick. He appeared in the film The Matrix as the character Dozer. In 2006, Parker starred in John Cena's film The Marine. He will also appear in the horror film Dead Air.

Billy DaMota
Casting Director, "The Running Man", "Predator", "The Three Amigos", and "Project X"
Billy began his casting career as an assistant on such films as Predator, The Running Man, The Three Amigos and Project X. In 1988 he was hired as the casting associate on the gang epic, Colors, directed by Dennis Hopper. Billy became an independent casting director with the film Miracle Mile, starring Anthony Edwards and Mare Winningham. He went on to cast Steven Seagal's first film, Above the Law, directed by Andrew Davis, the legendary cult classic Chopper Chicks in Zombie Town, casting the then unknown Billy Bob Thornton in his first co-starring role, and Sacred Cargo with Martin Sheen and the late Chris Penn.

Over the years, Billy has cast actors like Luke Perry, Cameron Diaz, Brad Pitt, Faye Dunaway, James Franco, Martin Landau, Karen Black, Tony Curtis, John Denver and the legendary Mickey Rooney. He even co-wrote a screenplay with Dr. Timothy Leary! Billy moved into producing with the award winning Reflections in the Dark, starring Billy Zane and Mimi Rogers. He worked with director Alex Proyas as a casting consultant on The Crow as well as the Will Smith hit I, Robot. In the world of Music Videos, Billy has worked with artists such as Tori Amos, The Basement Jaxx, Faith Hill, George Strait, Dave Navarro, Ministry, Toby Keith, Brad Paisley and The Ramones.

Billy joined the The Casting Society of America in 1992, has served on their Board of Directors and on numerous committees over the years, and has been nominated twice for Best Casting for an Independent Film. Billy eventually resigned from the organization after years of struggling with the CSA over ethical issues involving the notorious casting director payola scheme, and founded DoNotPay.org to help educate and inform actors about the scam - which continues to this day.

John Henry Richardson
Actor and Director, "Panic 5 Bravo," "Castlevania: Hymn of Blood," "Dillinger in Paradise"
John Henry Richardson stars in the popular web-series, "CASTLEVANIA--HYMN OF BLOOD" (2012), as Reinhardt Belmont, the last knight of the Brotherhood of Light. Upcoming, he stars in the new TV series, "BAKER & DUNN" (2014) as a bad New Orleans cop. On the big screen, he's co-starring in PANIC 5 BRAVO (2014), action thriller from Warner Bros./Lionsgate/Videocine, as a tough EMT Leader caught in a Mexican drug war. With over 300 films, TV shows, commercials and theatrical productions to his credit, on any given evening you can find him on HBO, Showtime, Sundance, FX or the Sci-Fi Channel. John Henry has won Best Acting Awards from the L.A. Weekly Theatre Critics, DramaLogue, Los Angeles Showcase and the Glendale Centre Theatre. He co-wrote and co-starred in the first interactive feature film, VOYEUR, which won 7 Cybermania Academy Awards, including Best Screenplay for JHR and Lena Pousette. He has been honored with awards from the Hollywood International Film Festival, Los Angeles IFF, Worldfest, Houston, Phoenix and Sonoma Film Fests for his critically-acclaimed DILLINGER IN PARADISE. John Henry has also been a leading acting coach in Los Angeles for over 30 years. He created the first video workshop for actors, The Actors Gymnasium in 1976. He was Senior Instructor of the Acting For Film Department of the New York Film Academy at Universal Studios, wherein he created the syllabi, lesson plan and curriculum for the Master of Fine Arts, Bachelor of Fine Arts and Associate of Fine Arts Programs. He has produced and directed over 200 Thesis Films.