Budgeting
Learn to create an accurate budget, tricks to reducing the budget if you're running over, how to plan for contingencies, how to manage crew expectations, and how to go into production knowing you'll have the money to finish.
Budgeting
Developed by Jason Tomaric, FilmSkills
ABOUT THIS LESSON
You worked hard to raise the money for your movie, and while raising money is hard, spending it is easy… too easy. Without a proper budget, many productions have run out of money and are unable to finish the production, leaving many rough cuts sitting on the shelf.
In this module learn to create an accurate budget, tricks to reducing the budget if you're running over, how to plan for contingencies, how to manage crew expectations, and how to go into production knowing you'll have the money to finish.
30:45 video that walks you through each step of creating a budget

Complete companion guide
11 valuable tips for budgeting a movie
Basic budget template you can use on your production
Advanced budget template for bigger, more complex projects you can use on your production
Blank purchase order you can use on your production
Blank purchase order log
Blank purchase order extension
Blank petty cash log
Blank individual petty cash account form
Blank check request form
Blank cash or sales receipt
WHAT YOU WILL LEARN
How to prepare and develop a movie budget
The types of budgets
Tips for reducing the budget
How to build contingencies into the budget
How to budget around the director's vision
What to look for when developing a budget
How to manage the expectations of each department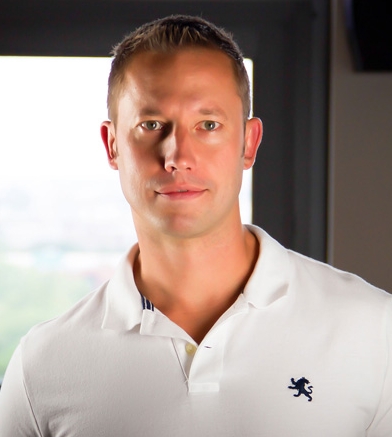 Jason Tomaric
Director, Cinematographer
Los Angeles, California
Jason J. Tomaric is an Emmy, Telly, and CINE Award-winning director and cinematographer of four internationally-distributed feature films, dozens of national television commercials, music videos, and the largest film training content library in the world, published author of 8 books - used in many top universities, and creator of AccuSkills.com, an industry-changing learning management platform.
Jason has worked in Los Angeles and around the world in over 20 countries. His clients include Disney, NBC/Universal, National Geographic, McDonald's, Toyota, Scion, Microsoft, and Paul Mitchell, with narrative work screened at Sundance, Slamdance, and South by Southwest film festivals as well as on Netflix and on all broadcast networks.

Jason has taught and/or guest lectured at some of the nation's most prestigious film schools including UCLA, Columbia College, John Carroll University, Kent State University, San Francisco State, University of Notre Dame, and numerous film festivals.
Jason has written eight industry-defining books, all sold in bookstores, and used in film schools around the world. The American Society of Cinematographers hails Jason's books - "There are no wasted words in Tomaric's tome, which concisely summarizes each facet of the director's craft. It's difficult to think of a step in the process that Tomaric fails to address."
Jason's DVD training series on Hollywood film production have trained filmmakers in over 40 countries, with distributors in Europe, Hong Kong, New York and Australia.
In 2010, Jason launched FilmSkills, which combines the world's largest film training video library with his proprietary learning management system. Adopted by 47 universities within the first year, FilmSkills is now the leading industry-standard training solution for motion picture and television production.
In 2015, Jason launched AccuSkills.com, an industry-changing learning management platform that bridges the gap between academia and industry.
THIS LESSON HAS BEEN UPDATED BY
CONTRIBUTORS TO THIS LESSON

Cristen Carr Strubbe
Line Producer, UPM, "Catch Me if you Can," "Charile Wilson's War," "Ali," and "The Prestige"
Through her company, Pimpernel Productions Inc, Cristen Carr Strubbe provides breakdowns, board and budgeting services for independent and studio majors alike. As a Production Manager Mrs. Carr Strubbe collaborates some of Hollywoods best directors, writers and financiers. Since 2001 she has worked along side Sam Remi, Aaron Sorkin, Christopher Nolan, Sam Mendes, Mike Nicols, Michael Mann and Steven Spielberg. Mrs. Carr Stubbe's credits include: AMERICAN BEAUTY, CATCH ME IF YOU CAN, ALI, CHARLIE' WILSON'S WAR, and THE PRESTIGE.

Julia Lennon
1st Assistant Director, "Mentalist", "Cold Case", "Outlaw" and "Glee"
A product of 1970's working class England, Julia jumped the pond at the millennium and quickly inserted herself in american advertising. Having worked on major campaigns for Sony, Entertainment Arts and Adidas, Julia found her calling outside of video village. Julia stumbled her way from working on AFI student films to working as an assistant director on more than a two dozen independent features, shorts, music videos and commercials. In 2009, Julia was excepted into the prestigious Director Guild of America Producers Training Program were she is currently completing her days to become a DGA Assistant Director. As a Trainee Julia's credits include the Mentalist, Cold Case, Outlaw and Glee. Julia holds a BA (Hons) from De Montfort University, Leicester, UK.

Matthew Feitshans
1st Assistant Director, "Total Recall," "Tombstone," "Army of Darkness", and "Remember The Titans"
Matthew Feitshans graduated from the University of Southern California Cinema School in 1991 with a degree in screenwriting, although his career in the film industry began long before that. As a young teenager he held jobs as production assistant every summer on films produced by his father, Buzz Fetishans. By 1993 at the age of 23, Matthew had earned a place in the Director's Guild of America and has worked on several films in the capacity as Assistant Director, including "The Forbidden Kingdom," "The Last Legion," "The World of Tomorrow," "The Last Castle," "Remember The Titans," "Kull, The Conqueror" "Shadow Conspiracy," "Beverly Hills Cop III," "Tombstone," "Army of Darkness," "Trading Moms," "Dragon: The Bruce Lee Story," "Prancer," "Timebomb," and "Total Recall."
Beginning in 2006, Matthew assumed responsibilities as VP of Development for Raffaella Productions, Inc. Projects under his supervision currently include: MacGyver, with New Line Cinema; What Happened To Monday?, with Vendome Films; Killer Pizza with Chris Columbus and 1492 Films; and the upcoming production Vivaldi, starring Luke Evans, Jessica Biel, and Sir Ben Kingsley.


Noel Bermudez
Production Accountant, "Tin Cup," "Dangerous Minds," "Switched at Birth," "The Nine Lives of Chloe King," "Greek," Huge," and "10 Things I Hate About You"
Currently working on the hit ABC Family show, SWITCHED AT BIRTH, Noel Bermudez has been the production accountant an several notable projects. His credits include: Golden Globe-nominated TIN CUP, DANGEROUS MINDS, WASTELAND, LINCOLN HEIGHTS, and the Emmy-winning mini-series THE PACIFIC.

Noelle Green
Supervising Production Coordinator "Spiderman 3," "Memoirs of a Geisha," "The Terminal," "Solaris," and "Legally Blond"
After graduating from USC, Noelle Green's production coordination career took off. She has worked alongside some of the greats, including: Robert Zemeckis, Cameron Crowe, Gus Van Sant, Steven Soderbergh, and Steven Spielberg. Ms. Green's credits, include: SPIDERMAN 3, MEMOIRS OF A GEISHA, LEGALLY BLONDE, ALMOST FAMOUS, CONTACT, SOLARIS, IRON MAN 2, INDIANA JONES AND THE KINGDOM OF THE CRYSTAL SKULL, THE TERMINAL, and THE X-FILES.

Richard Middleton
Line Producer, Executive Producer of the Academy-Award-winning "The Artist," "Hitchcock"
Richard Middleton is a producer and production manager, known for The Artist, I Love You Phillip Morris and Hitchcock.

Stephen Campanella
Emmy-Winning Producer "Underdogs", "The World Without US", and "Your Money Your Future"
Stephen R. Campanella is a dynamic EMMY-award winning producer whose vision, perseverance, and integrity have made him sought-after by television and film productions alike. He has brought his unique leadership to hundreds episodes of nationally televised programs, network specials, feature films and commercials. Stephen has distinct gifts for inspiring others and assembling dynamic teams. His solid management principles, tenacity, and ability to forge a concept into reality have brought life to countless productions, including:

"The World Without U.S.," the EMMY® award winning commercial "You Can Be Anything You Want," the EMMY® nominated commercial "Hey Mom," PSA "Dancing Wheels" with Christopher Reeves; the EMMY® nominated television special "A Time to Celebrate" with Hal Holbrook, celebrating Ohio's Bicentennial as well as the HGTV's series "Room by Room," on which he was Executive Producer to name a few.

For four years Stephen brought his skills and experience to his role as Vice President of Broadcast and Entertainment for Beachwood Studios in Cleveland, Ohio. There he established Beachwood's series program production, taking them from zero to 65 hours of national programming per year.

In August 2007, Mr. Campanella was contacted by Fox Atomic; 20th Century Fox's newest division to produce the Cleveland segments for the feature film "The Rocker" starring Rainn Wilson and Christina Applegate. Theatrically released in 2008, the film is now available on DVD.

Mr. Campanella is a member of both the Producers Guild of America and the National Academy Television of Arts and Sciences.

Stephen Marinaccio
Line Producer, "America's Next Top Model," "Headless Horseman," "Trade of Innocents," and "The Counselor"
Stephen Marinaccio picked up his first camera at the age of 8 and immediately knew that he wanted to be a filmmaker. He studied tirelessly through high school and college to learn the history and techniques of the medium. With 20 years of experience working in various positions on over 45 feature films he has acquired the knowledge it takes to line produce.
In 2001, James Cameron gave Marinaccio his first break. He was upgraded to UPM on the Mexico shoot for Ghosts of the Abyss. From there, he started working as a UPM on independent features and was soon accepted as a member of the Director's Guild of America as a Unit Production Manager.
Soon after, Steve McEveety (Passion of the Christ, Braveheart) hired him to oversee all production and post for feature films at Mpower Pictures, including The Stoning of Soraya M. and the recently released Snowmen. While at Mpower Pictures, Marinaccio was given the opportunity to assist with development, marketing and awards campaigning, further increasing his understanding of the business side.
In early 2009, Marinaccio started his own company, More Nachos Entertainment. MNE is working on various properties in the video game world, comic book channels and even the Los Angeles stage scene.

Steve Skrovan
Two-time Emmy Award-winning Executive Producer, "Everybody Loves Raymond," and Writer, "Seinfeld"
Steve Skrovan has had an eclectic career in show business as a stand-up comedian, actor, television writer and film director. Originally from Cleveland, Ohio, and a graduate of Yale University, Steve began his career as a stand-up comedian in New York City during what is now referred to as the "Comedy Boom" of the '80s. After moving to Los Angeles at the end of that decade, he segued from stand-up into comedy writing when Larry David gave him his first writing job on "Seinfeld."
Steve subsequently landed on the first season of "Everybody Loves Raymond," where he stayed for the entire nine-year run of the series, rising to the level of executive producer and garnering two Emmy Awards. After Raymond, he has been on the staffs of "'Til Death," starring Brad Garrett and "Hank," starring Kelsey Grammer. Currently, he is a co-executive producer on "Hot In Cleveland," starring Betty White. In film, Steve directed the critically acclaimed, Sundance Grand Jury nominated, and Oscar short-listed documentary on the life and career of Ralph Nader entitled "An Unreasonable Man." Steve made his narrative directorial debut with the feature "Fred and Vinnie," which is currently on the festival circuit.