ADR
Learn the technical process of re-recording the dialogue of a scene during the ADR process.
ADR
Developed by Jason Tomaric, FilmSkills
ABOUT THIS LESSON
One of the most important elements of the audio track is the dialogue - not only from the creative sense, but technically. The dialogue editors work hard to make sure the audience can hear the everything the actors are saying and that it's free and clean of any background noise or distracting sounds. While the dialogue editors may try hard to remove the background noise, or even smooth it out, sometimes there is no other option than to re-record the dialogue. This process is called Automated Dialogue Replacement (ADR), and in this module you're going to learn the process of properly using ADR to improve the quality of your dialogue track.
30:31 video that walks you through the ADR process
Illustrated companion guide
WHAT YOU WILL LEARN
What is ADR
What lines of dialogue are considered bad enough to replace?
In what instances can ADR be used?
What is the anatomy of an ADR recording studio?
What is the process of recording ADR?
How is ADR delivered once recorded?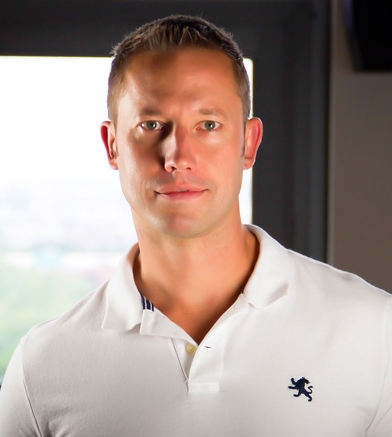 Jason Tomaric
Director, Cinematographer
Los Angeles, California
Jason J. Tomaric is an Emmy, Telly, and CINE Award-winning director and cinematographer of four internationally-distributed feature films, dozens of national television commercials, music videos, and the largest film training content library in the world, published author of 8 books - used in many top universities, and creator of AccuSkills.com, an industry-changing learning management platform.
Jason has worked in Los Angeles and around the world in over 20 countries. His clients include Disney, NBC/Universal, National Geographic, McDonald's, Toyota, Scion, Microsoft, and Paul Mitchell, with narrative work screened at Sundance, Slamdance, and South by Southwest film festivals as well as on Netflix and on all broadcast networks.

Jason has taught and/or guest lectured at some of the nation's most prestigious film schools including UCLA, Columbia College, John Carroll University, Kent State University, San Francisco State, University of Notre Dame, and numerous film festivals.
Jason has written eight industry-defining books, all sold in bookstores, and used in film schools around the world. The American Society of Cinematographers hails Jason's books - "There are no wasted words in Tomaric's tome, which concisely summarizes each facet of the director's craft. It's difficult to think of a step in the process that Tomaric fails to address."
Jason's DVD training series on Hollywood film production have trained filmmakers in over 40 countries, with distributors in Europe, Hong Kong, New York and Australia.
In 2010, Jason launched FilmSkills, which combines the world's largest film training video library with his proprietary learning management system. Adopted by 47 universities within the first year, FilmSkills is now the leading industry-standard training solution for motion picture and television production.
In 2015, Jason launched AccuSkills.com, an industry-changing learning management platform that bridges the gap between academia and industry.
CONTRIBUTORS TO THIS LESSON

Cindy Marty
Emmy-nominated Sound Effects Editor, "Titanic," "Die Hard," "Superbad," "Groundhog Day," and "Bridesmaids;" Winner of Golden Reel Award for Titanic
Cindy Marty has been an Sound Editor since 1985 for Sony Pictures Entertainment. Today her sound editing has be nominated for an Emmy and has won the Gold Reel award for her work on Titanic.
Ms. Marty's pictures, include: Anchorman 2, Bridesmaids, Step Brothers, Forgetting Sarah Marshall, Knocked Up, Something's Gotta Give, Pearl Harbor, As Good As It Gets, Titanic, and Die Hard.

Don Argonsky
Actor, "Reach for Me," "Bold Native," and "Southland"
Don Agronsky is an actor, known for Reach for Me, starring Academy Award nominee Alfre Woodard, Bold Native and the two-time Emmy winning Southland.

Frank Salvino
Post-Production Supervisor, "The Grey," "I am Sam," "Little Children," and "17 Again"
Frank Salvino graduated the University of Kentucky with a BA in Telecommunications and was the VP of feature post-production for New Line Cinema for nine years.
More recently he has served as the post-production supervisor for The Grey, starring Liam Neeson, I Am Sam, starring Sean Penn and Michelle Pfeiffer, and Little Children with Kate Winslet and Jennifer Connelly.

Kelly Robins Hicks
Actress, "The Avengers," "Death Proof," and "Sin City."
Kelley spent most of her early life somewhere in a pool in Texas. After a successful career which included a National Championship and an American Record, Kelley rediscovered her love of the arts. Only she hadn't performed since she was 10-years-old as Lil' Brown Sugar in a production of "Brown Sugar and the Seven Dwarfs." She began studying in Austin and after some success decided it was time to make the move to LaLa Land.
Since arriving in Los Angeles, Kelley has worked on episodic TV, independent films, commercials and industrials. She recently launched her own production company and is creating smart comedic videos for the web. There is only one thing she loves more than the entertainment industry and that is her beloved Longhorns. Hook 'Em.
Kelly is best known for her role in Joss Whedon's The Avengers, Quentin Tarantino's Death Proof, and Robert Rodriguez's Sin City.

Steve Savanyu
Director of Education, Audio-Technica
Steve Savanyu is a professional audio and video production engineer with the ability to teach highly technical topics to non-technical users. Experience with event, location and live sound production, studio recording, audio and video editing, script writing, camera, directing, and other aspects of production are among his many talents.
Mr. Savanyu has produced, directed and edited corporate / industrial multimedia programs. Steve uses his 30 years of sound and production experience as an adjunct professor at Kent State University's school of Journalism and Mass Communication, teaching audio production, and as an accomplished public speaker.
Steve is also responsible for Audio-Technica's educational and training programs for all market segments including studio, live sound, broadcast, installed sound, house of worship and theatre. He is also shares his expertise in sound by designing and installing systems.
Mr. Savanyu likes to provides technical support to end-users, contractors, consultants and reps. His previous positions include owner/operator of audio-video media production company Stonewood Studios and Director of Training/Product Market Manager at Dukane Corporation.

Tammy Fearing
ADR Supervisor/Editor, "Titanic," "Superbad," "Sleepy Hollow," and "Mission: Impossible;" Winner of Golden Reel Award for "Titanic"
Tammy Fearing grew up in Dover, PA and graduated from Berklee College of Music with a bachelor degree in Music Production and Engineering. Today her sound editing has be nominated for an Emmy and has won the Gold Reel award for her work on Titanic.
Early in Tammy's career she worked as a sound assistant at Paramount pictures under the direction of Cecelia Hall. Cecelia was her mentor and taught Tammy an amazing amount about the craft, giving her the opportunity to edit Foley, Dialog, and ADR. Tammy enjoyed ADR the most and eventually left Paramount to work as an independent ADR Supervisor.
Ms. Fearing decided to specialize in ADR for comedies because it's ability to play a bigger role in the story, in that the genre utilizes ADR to added jokes. She eventually teamed up with George Anderson to work on several Judd Apatow films, starting with "The 40 Year Old Virgin".
Her films include: Titanic, Die Hard, Sleepy Hollow, Mission: Impossible, Talladega Nights, Knocked Up, Super Bad, Forgetting Sarah Marshall, Step Brothers, Funny People, Get Him to the Greek, The Other Guys, Bridesmaids, and The Heat, starring Sandra Bullock and Melissa McCarthy.

Vanessa Theme Ament
Foley Artist, "Die Hard," "Edward Scissorhands," "Predator;" Author of "The Foley Grail," Nominated for 2001 Golden Reel Award
Vanessa Ament was born in Glendale, California, and raised in the central coast county of San Luis Obispo. She grew up the granddaughter of the early film pioneer Earl L. McMurtrie. Vanessa was a singer and dancer in her youth and performed in many plays and cabaret shows. At Whittier College, she earned a B.A. in Theatre, and after graduation, worked for the Glendale Regional Arts Council as an "Artist-in-the-Schools" in the field of theatre. She "fell" into the work of a Foley Artist by mistake when she auditioned to replace a voice for a film and her accurate sync caught the attention of the mixer, Robert Deschaine and the manager of Gomillion Sound James L. Honore. She started training as a Foley Artist at Gomillion, thinking it would be "a good gig between acting and singing jobs."
This fill-in job became her primary career for over twenty years. Along the way, she began voice casting and acting, Foley and ADR editing, and writing and singing her own songs in the L.A. cabaret and jazz scene. In her thirties, Vanessa earned an M.Div. as a Unitarian Universalist at Starr King School for the Ministry, in Berkeley. Vanessa has always loved teaching, and had various stints as a Sound Supervisor for students at AFI and USC, as well as an educator at various schools and colleges, including Cuesta College, in San Luis Obispo, as well as both DePaul University and Columbia College in Chicago. Vanessa has been a member of MPSE, CAS, BMI, AFM, SAG, Equity, Society of Composers and Lyricists, Women in Film, and The Academy of Television Arts and Sciences. She has won three Golden Reel Certificates for Foley for the films The Dollmaker (1984), Predator (1987), and Die Hard (1988), and has had several nominations for other films.
Vanessa has been featured at film festivals, sound festivals and in various publications. From the mid-1980s to the mid-1990s, she published MovieSound Newsletter. Music is Vanessa's true calling and she released her first CD in 2004. The most challenging thing Vanessa ever did, other than keep the faith that "work would come," was home school her son for seven years.