This course is open for 12 weeks
13 lesson series
Certificate of completion
5 hours, 2 minutes of video
Illustrated Companion Guides
Downloadable Class Materials
Industry-Leading Instructors
About this Course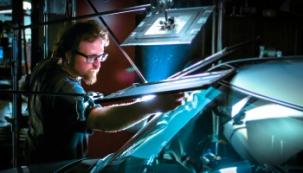 Continuing where the FilmSkills Basic Lighting Course left off, the FilmSkills Advanced Lighting Course takes you even deeper into the tools and techniques used by Emmy and Oscar-winning cinematographers.
Learn advanced techniques for reducing, softening and shaping light as well as how to work outside with the sun to get the look you want. Learn advanced key light techniques for feature films, commercials, and music videos. You will also learn how to use a light meter, and properly light and shoot on a green screen, as well as advanced natural lighting techniques.
Learn from the best and get the tools to become the best with the FilmSkills Advanced Lighting Course.